"If you ride to win money, you will lose races, but if you ride to win races..."
John Herety is a candid individual. Plain speaking. Straight talking.
He is not in the businesses of flattering egos, and so when he says that the KitBrix bags supplied to his JLT-Condor team have proven a hit with his riders, we take him at his word.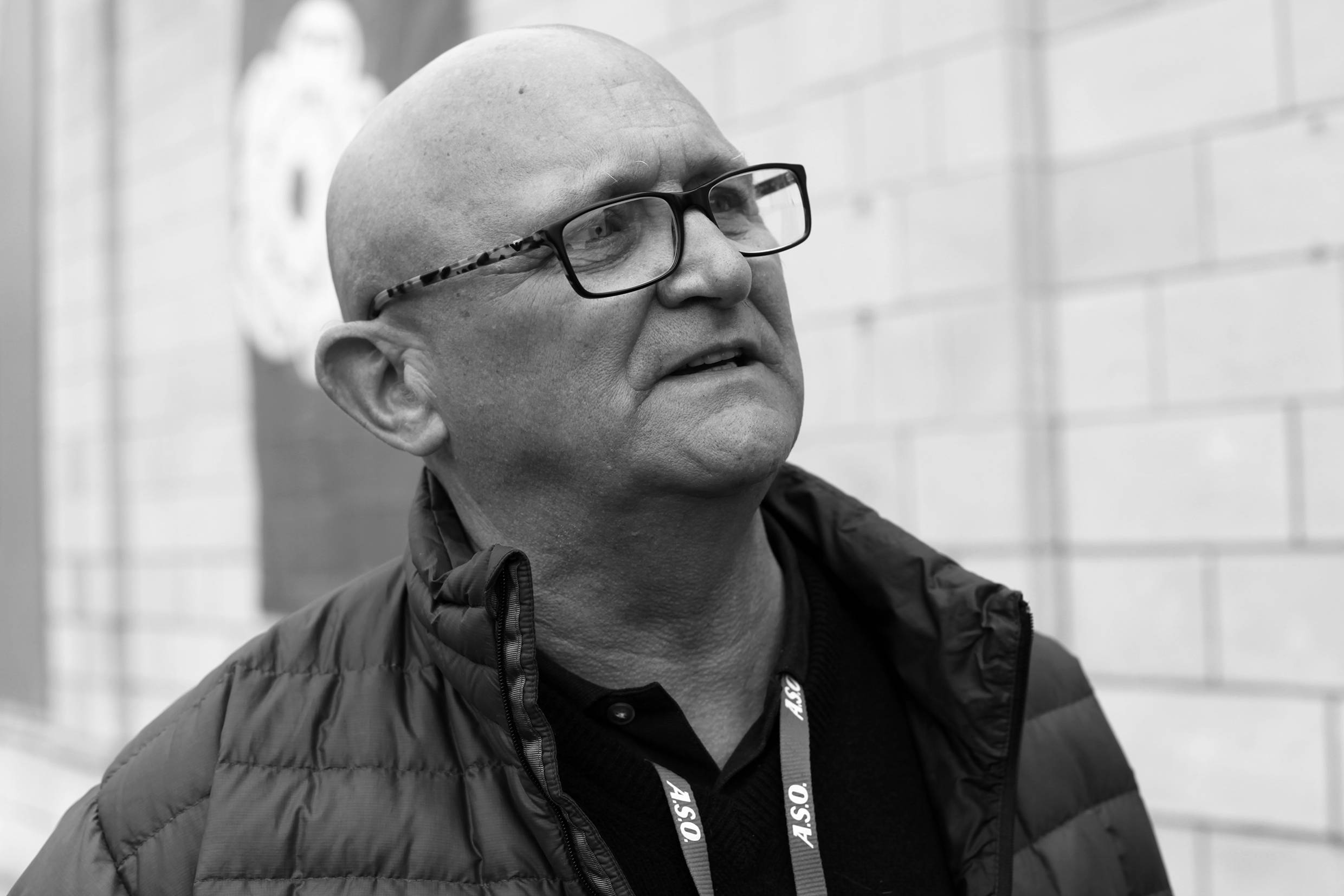 Sat in a hotel bar on the outskirts of York, following the opening stage of the 2017 Tour de Yorkshire, we have already watched his riders pass through on the short journey from team bus to post-stage massage, clutching KitBrix bags, CityBrix rucksacks and DobiPaks.
Rob Aldous, KitBrix Director, is drinking in the scene, having made the long journey from Dorset to Yorkshire to learn more about how the KitBrix range is used in the field. Witnessing his products embedded within one of the most established cycle teams in the country produces a warm glow.
Not everything in professional cycling goes to plan, as the day's tumultuous events have shown, but where processes can be streamlined and risks reduced, the business of bike racing can be made a fraction more predictable. In this regard, Kitbrix is JLT-Condor's most valuable ally.
"I'm enjoying this now as much as I ever have. The team will look right, and we will race right..."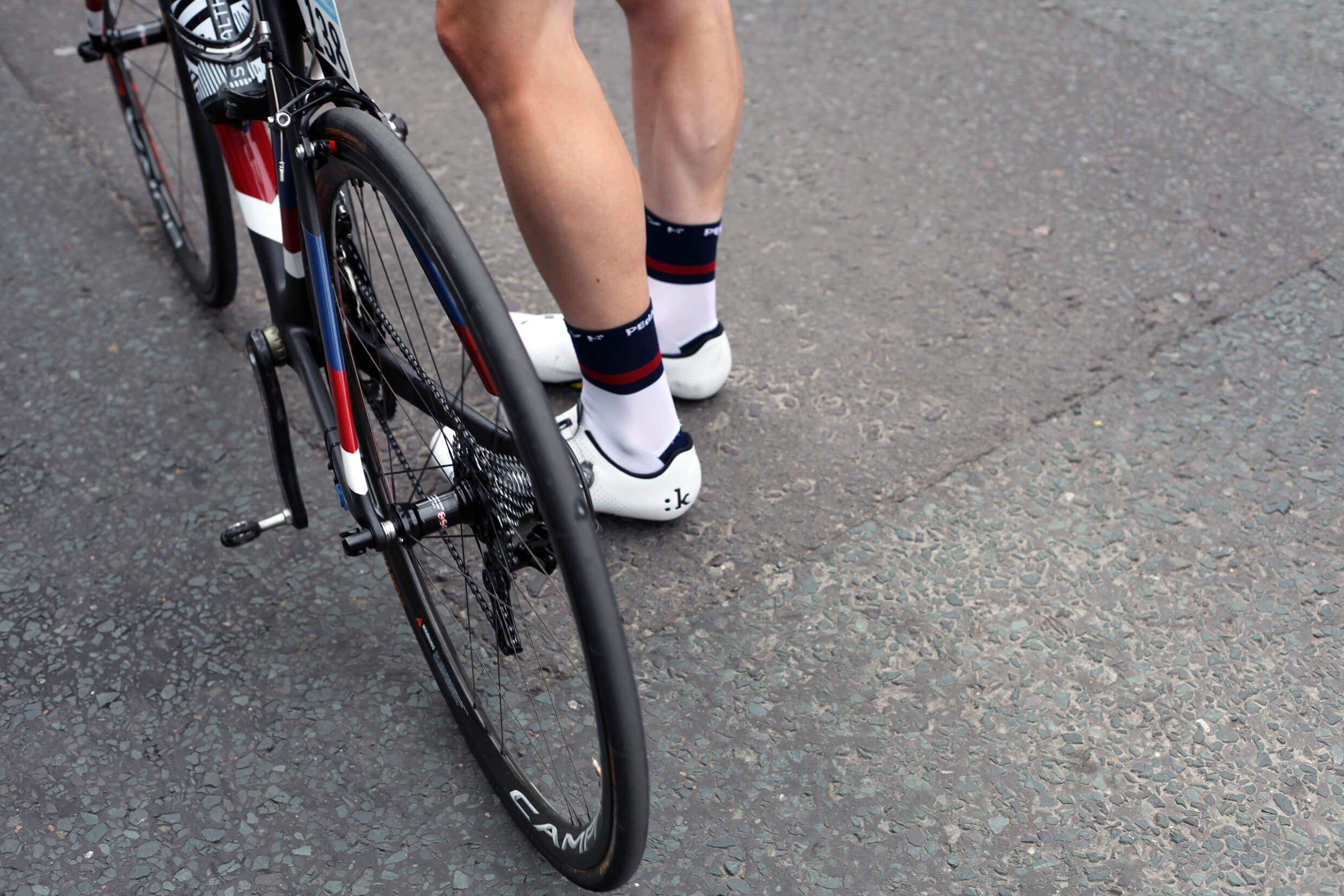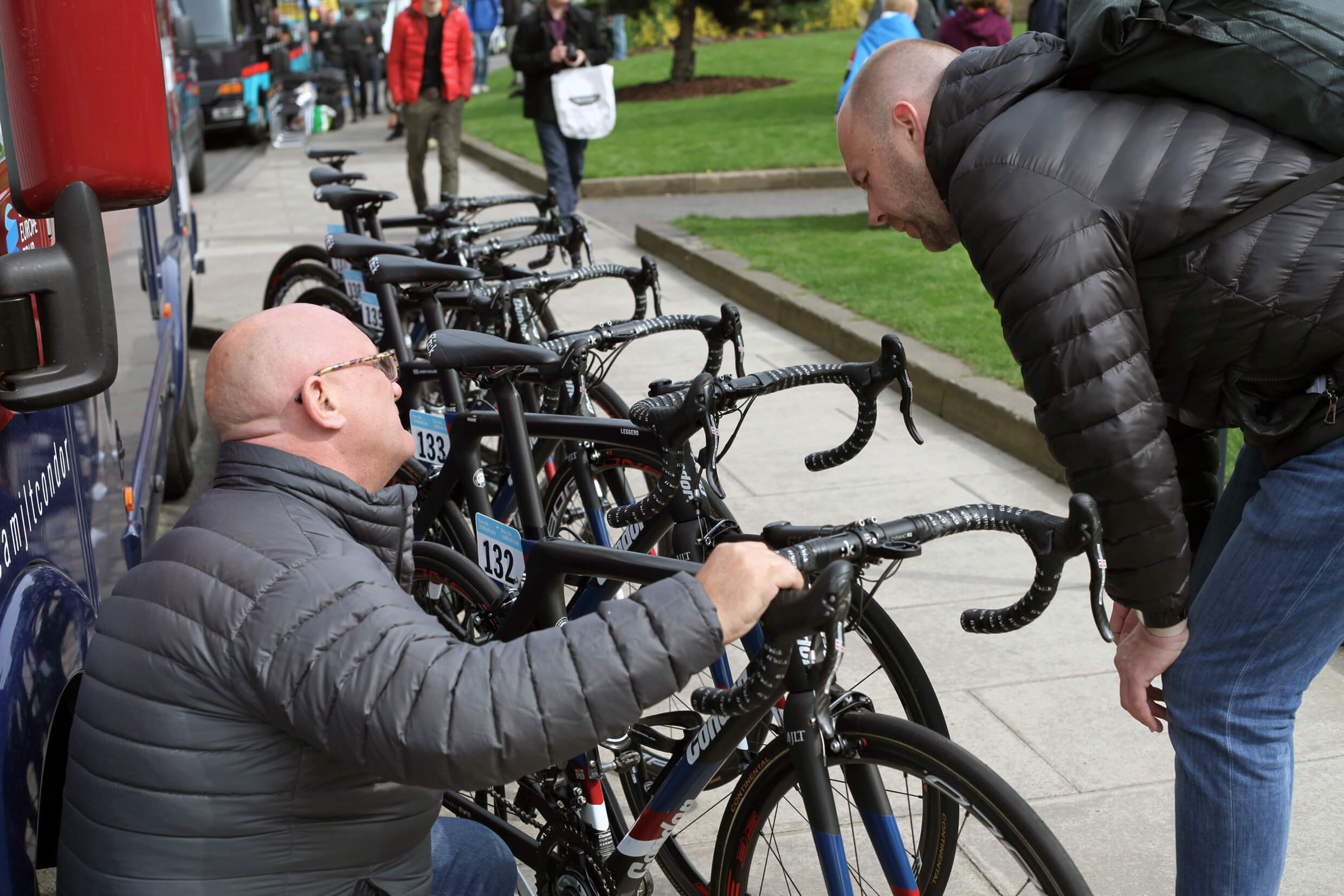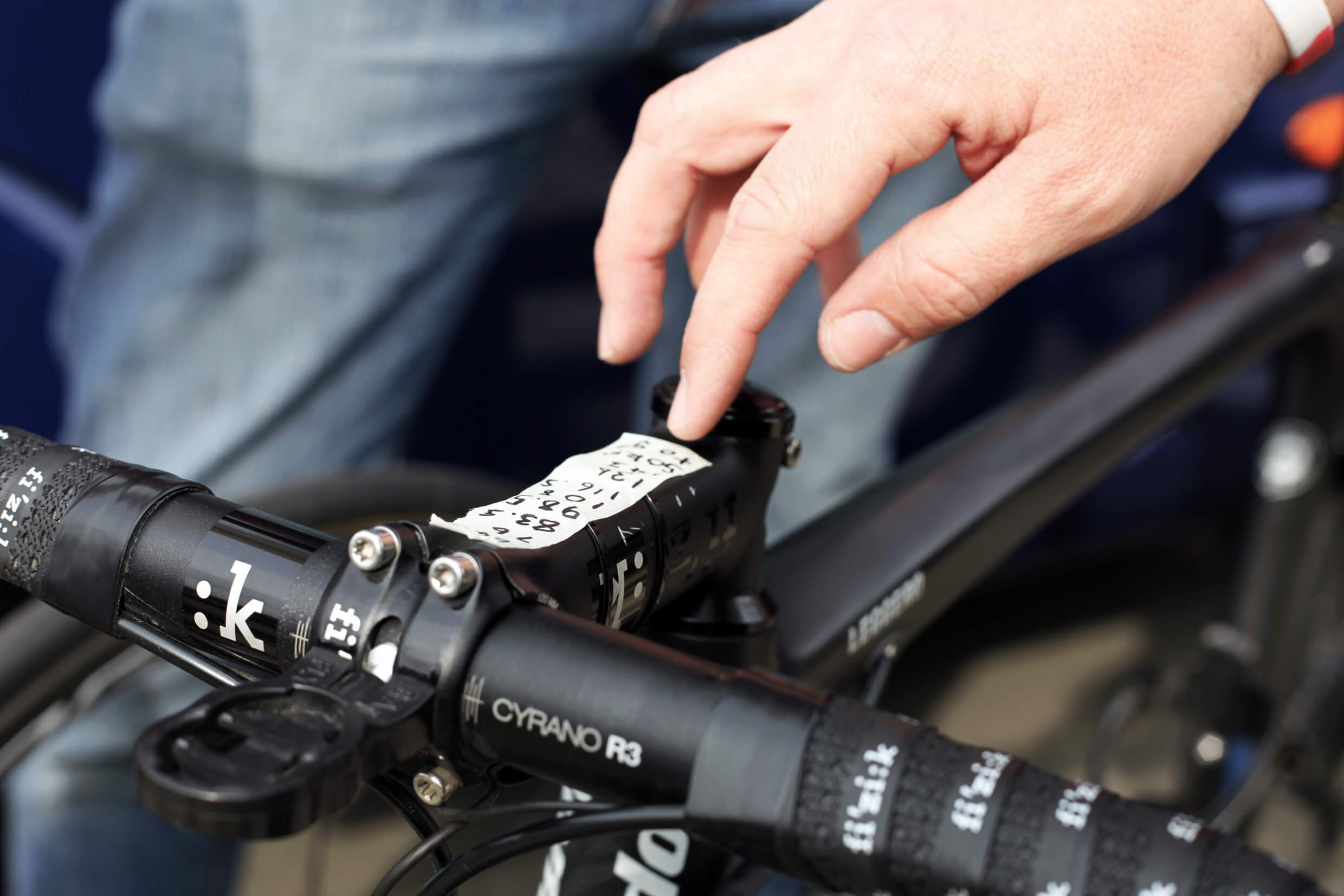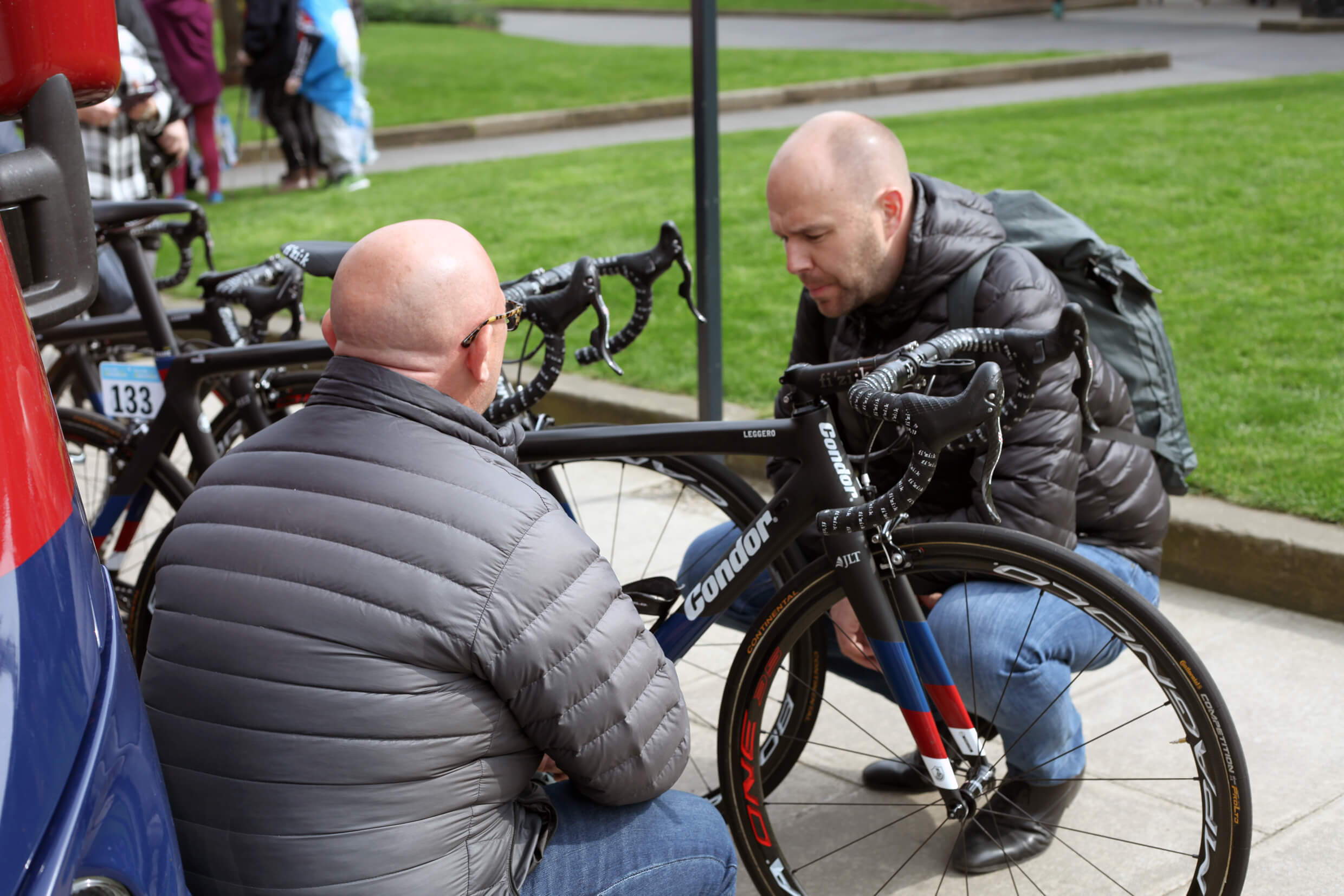 Yorkshire Grit
We meet Herety in unusual circumstances, given the success of JLT-Condor's campaign in the early part of 2017. Russell Downing's involvement in the high-speed collision that concluded the opening stage of this third edition of the Tour de Yorkshire represents the first setback of the season.
A pile-up in a bunch advancing at full speed in the final 500m of a 172km stage from Bridlington to Scarborough provided circumstances apt for disaster. While the vastly experienced Downing managed to avoid the initial fallers, he was hit from behind. The result? A broken collarbone and his exit from the race on its opening stage.
Just two hours after the event, Herety is still clearly disappointed, but is far from distraught (the same might be said of Downing, who is remarkably upbeat, given his misfortune). For both men, this reversal of fortune is merely the consequence of bike racing - a sport in which the wider public is quick to acknowledge the physical demands, but rarely sees the inherent danger.
"I think it's one of those things: someone's touched a wheel and gone down," Herety explains. "The video shows Russ getting through it, but someone hit him from behind. He said he missed the crash, basically, and got hit from behind by someone else."
He pauses, reflects, and puts on a pained smile: "I'd like to say, That's sprinting. And it is!".
Downing is not only hard as nails, but also vastly experienced. His departure from the JLT-Condor squad in one of the most significant races of the season is greater than the loss of one rider.
Having spent two years in professional cycling's elite UCI WorldTour with Team Sky, the Yorkshireman is known and respected among the heavyweight squads that have journeyed from Continental Europe to northern Britain for three demanding stages.
Having thrived among the big beasts of the WorldTour, Downing is well placed to snarl back at those who might attempt to disrupt the progress of JLT-Condor's sprint train.
"You can be trying to do something in the bunch and be bullied out of it," Herety explains. "That's the law of the jungle, unfortunately. It happens to us when we race against teams at WorldTour level, but by the same token our guys are just as bad when we ride domestically. It's just how it is. It's not nice. I don't particularly like it, especially when the boot is on the other foot!
"Russ helped in those situations tremendously. He's very much respected. The fact that he is still going at his age is no mean achievement."
Despite his injury, Downing remains a vivid presence in the hotel bar, joking with his partner, his team-mates and performance manager Tim Kennaugh (more of whom later).
"He's still so chirpy," Herety smiles, only slightly incredulous; his surprise lessened by long experience of Downing's irrepressible character.
"He's sitting here with a broken collarbone, waiting to cruise over to York hospital, to sit in a waiting room with the public for two hours, and he's still laughing and joking.
"We're definitely going to miss him. He would have helped in a lead out train for Brenton Jones and Alex Frame. That's a blow for tomorrow. But we shall press on, as they say. Life goes on."
Herety's analysis of the finish is spot on: a broad finishing straight and the absence of any dominant sprint train allowed the peloton to advance en masse, rather than in the arrow-head formation obvious in bunch kicks at races like the Tour de France.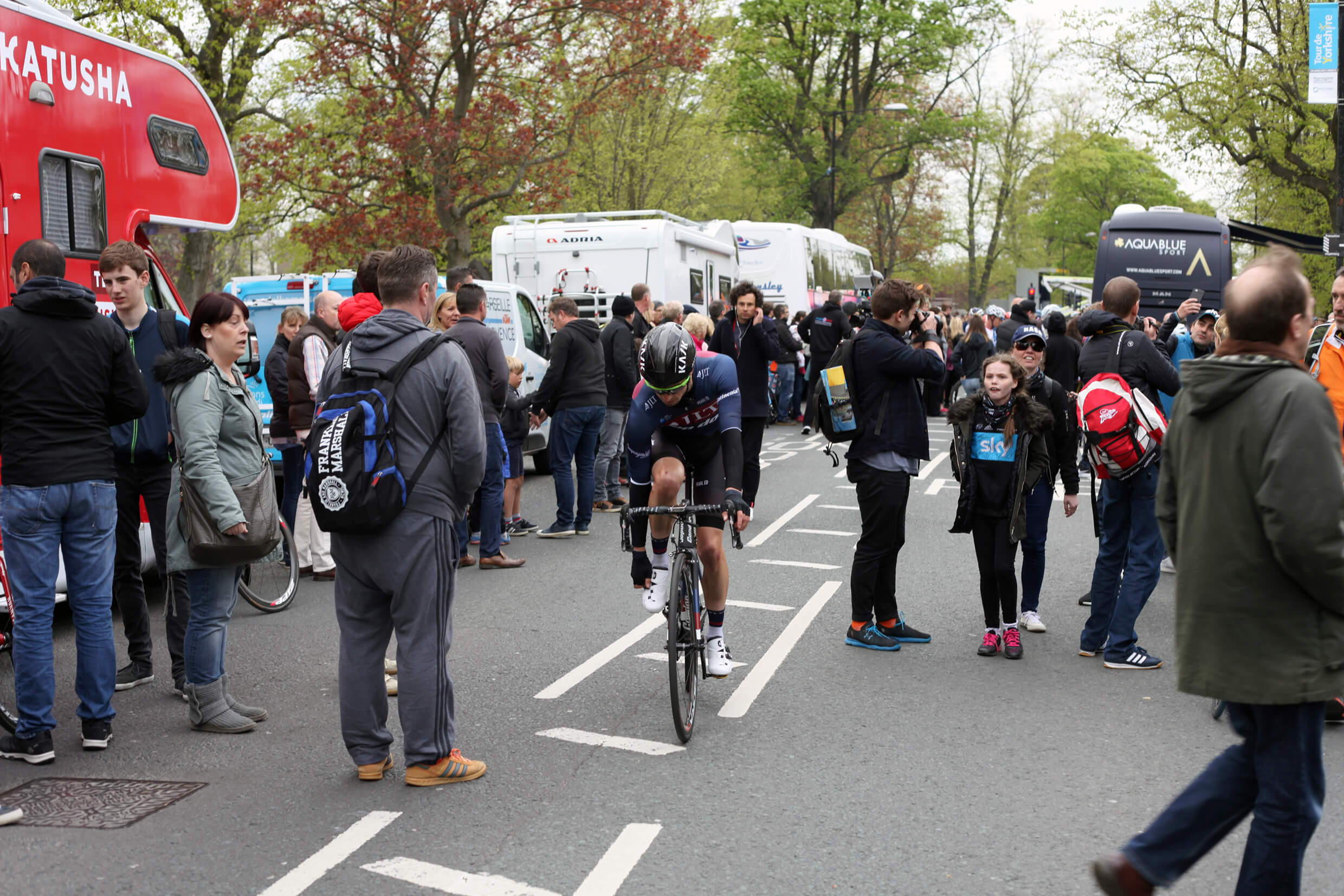 Early Season Success
As previously noted, to be talking of setbacks after such a successful early-season campaign for JLT-Condor is unusual. Herety has long made a feature of the early season, justifying the significant cost of beginning each season in the Southern Hemisphere with a series of eye-catching results in Australia's Bay Crit series and the Herald Sun Tour.
This season has been as successful as any. Ian Bibby claimed overall victory at the Bay Crits, while Alex Frame and Jon Mould picked up wins at the New Zealand Cycle Classic. Herety points to the strength of his squad this season, and also to the cooler temperatures of a comparatively inclement January (25 degrees, rather than the expected 40 degrees) for his team's success.
The victories have a greater resonance than merely putting wins on the board. Not only does Herety's team steal a march over their domestic rivals in the publicity stakes, but success has a habit of breeding success, in cycling as in any other walk of life.
JLT-Condor followed their successful campaign Down Under with wins at the Tour de Taiwan for Brenton Jones and James Gullen, and at Croatia's Istrian Spring Trophy for Alex Frame. The team arrived in Yorkshire with morale high and a reputation enhanced.
A Word For Our Sponsors
Herety points out that such expensive sojourns as those in the Southern Hemisphere are part of a strategy agreed with the sponsor. Talk to anyone involved in cycling, whether top tier, domestic, or women's, and the message will be the same: running a professional team ain't cheap, and sponsors are in short supply.
It is a mark of his continued success that Herety has long-term agreements with his two title sponsors. Condor Cycles has supported his team since 2008, and while clothing brand Rapha and electronics giant Sharp have come and gone in recent years, Grant Young's London cycle shop - one of the most revered in the sport, and a place of pilgrimage for many UK cyclists - has remained on board.
"You can be trying to do something in the bunch and be bullied out of it. That's the law of the jungle. Russ Downing has helped in those situations tremendously."
Clarity is the watchword in Herety's dealings with his backers. He allows them to define their priorities for the team, a strategy that only strengthens his hand when he delivers. Equally, it protects him against any mid-season shifts in emphasis.
If a sponsor defines success in the Tour Series as their overwhelming priority - a televised series of city centre circuit races known as criteriums of 'crits' - then Herety will recruit powerful riders with fast-twitch muscle fibres and a searing sprint.
Those same riders, however, typically are unsuited to that other great milestone of the domestic calendar - the Tour of Britain. A stage race, which in recent years has become hillier and hillier, it demands different sporting personnel: typically, lighter riders whose power-to-weight ratio allows them to leave the bulkier sprinters behind when the road rises.
"I'm pretty tough with the sponsors," Herety reveals. "I'm crystal clear: 'What do you want this season? Do you want me to win the Tour Series? Fine. We can look at that.'"
This year, JLT has agreed the objective to make his squad "the best criterium team in the world." While the title is unofficial - there is no world criterium championship - the import is clear. By winning the Australian Bay Crit Series, JLT-Condor has made an excellent start. Overall victory at the Tour Series would cement this status, official or otherwise.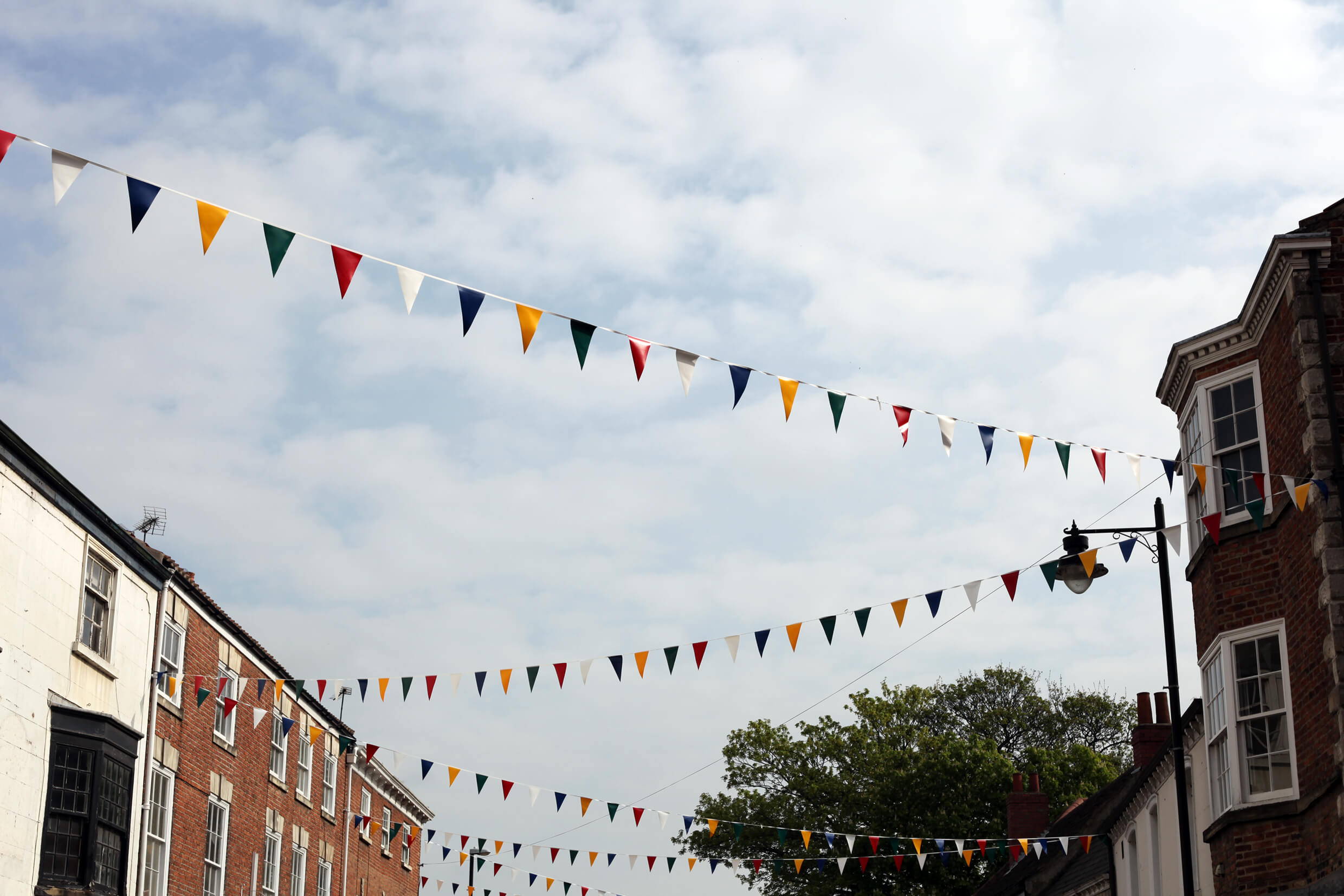 Recruitment Consultant
For the first time in five years, Herety has been empowered to recruit the strongest riders available to him. Since 2012, the sponsors' placed their emphasis upon the development of young talent. The shift in emphasis might have created teams within a team, were Herety not such a shrewd judge of character.
By recruiting Downing and Bibby to join the likes of Graham Briggs and Steve Lampier, he has sharpened the point of JLT-Condor's attack, but, given the personalities of both men, he has not risked alienating a group of developing riders including Jon Mould, Tom Moses and Ali Slater, who were signed in the previous season on two-year contracts.
"I don't like using football terminology, but Ali Slater is the first guy on the team sheet every time. We know what we're going to from him every time. He's just solid."
Then there are Herety's recruits from the Antipodes: his young Australians, Frame and Jones. The former's two stage wins at the New Zealand Cycle Classic helped him to make an immediate impact, and the almost telepathic understanding between Jones and Downing offers a window on Herety's skill as a recruiter of diverse but complementary talent.
Slater represents a particular point of interest: a graduate of two of the most respected finishing schools in cycling - British Cycling's Olympic Academy and Sean Kelly's An Post squad - but still without a win. His class on the bike is obvious, but he remains in search of a breakthrough victory.
"Ali Slater is the first guy on the team sheet, every time," Herety reveals. "I don't like using football terminology, but he's the first guy I select. He's just solid. We know what we're going to from him every time. We just wish he could win, and so does he! The other riders love him and listen to him. He's got an infectious laugh. I've pushed him a little bit to take a more active role."
What Rider's Want
Placing such priority on wheel-to-wheel, hour-long, city centre circuit races presents Herety with another challenge: how to satisfy riders more suited to hilly stage races; those whose physical attributes are better suited to the long game.
His ability to offer a varied and challenging race programme of domestic and international races is a key bargaining tool: Herety can avoid paying his riders inflated salaries if he can attract them by other means.
JLT-Condor is a team designated in the third tier of professional cycling: a level that world governing body the UCI describes as a "Continental" team. At this level, entry to the more prestigious races is not guaranteed and depends much on the manager's reputation. Herety's is impressive.
As a rider, he graduated from the revered Athletic Club de Boulogne-Billancourt, once the elite finishing school for anglophone riders. Its alumni includes Triple Crown winner Stephen Roche, and Robert Millar, King of the Mountains at the 1984 Tour de France. Herety was another summoned to Paris when the ascension of a British rider to cycling's top rank was almost unheard of.
He recalls a phrase written upon the breeze block walls of the club's rudimentary headquarters in the French capital: "If you ride to win money, you will lose races. If you ride to win races, you will win money."
NLP... Easy As ABC
Herety is not afraid to try new techniques. He has recruited an expert in Neuro-linguistic Programming (NLP), a philosophy that suggests behaviours are learned, and so can be changed. It says much that even after so long in the game, he is seeking new advantages over the opposition.
A culture of continuous improvement, one to which so many organisations pay lip service, is clearly in operation at JLT-Condor. An example might be the team's commitment to a post-race debrief, either 'hot' (immediately after the race) or 'cold' (in the days following).
"So far, we've managed to do that after every race we've been to, and I've pushed Ali to play a more proactive role in that. It's all very easy to keep slapping each other on the back and saying, 'We did that right', but no - we've got to be better than that. We've got to be able to analyse and say, 'We could have done that better.'
"And we've pushed Ali to speak up...He talks sense. He has the smallest ego on the team, so he certainly won't be beating his own drum. If we listen to him, we'll benefit from him. I've pushed him a little out of his comfort zone."
These are the skills of an experienced man manager: to identify the separate strengths in a diverse group of personalities and create a unified team from a disparate bunch of characters. Every rider has something to contribute: emotionally as well as physically.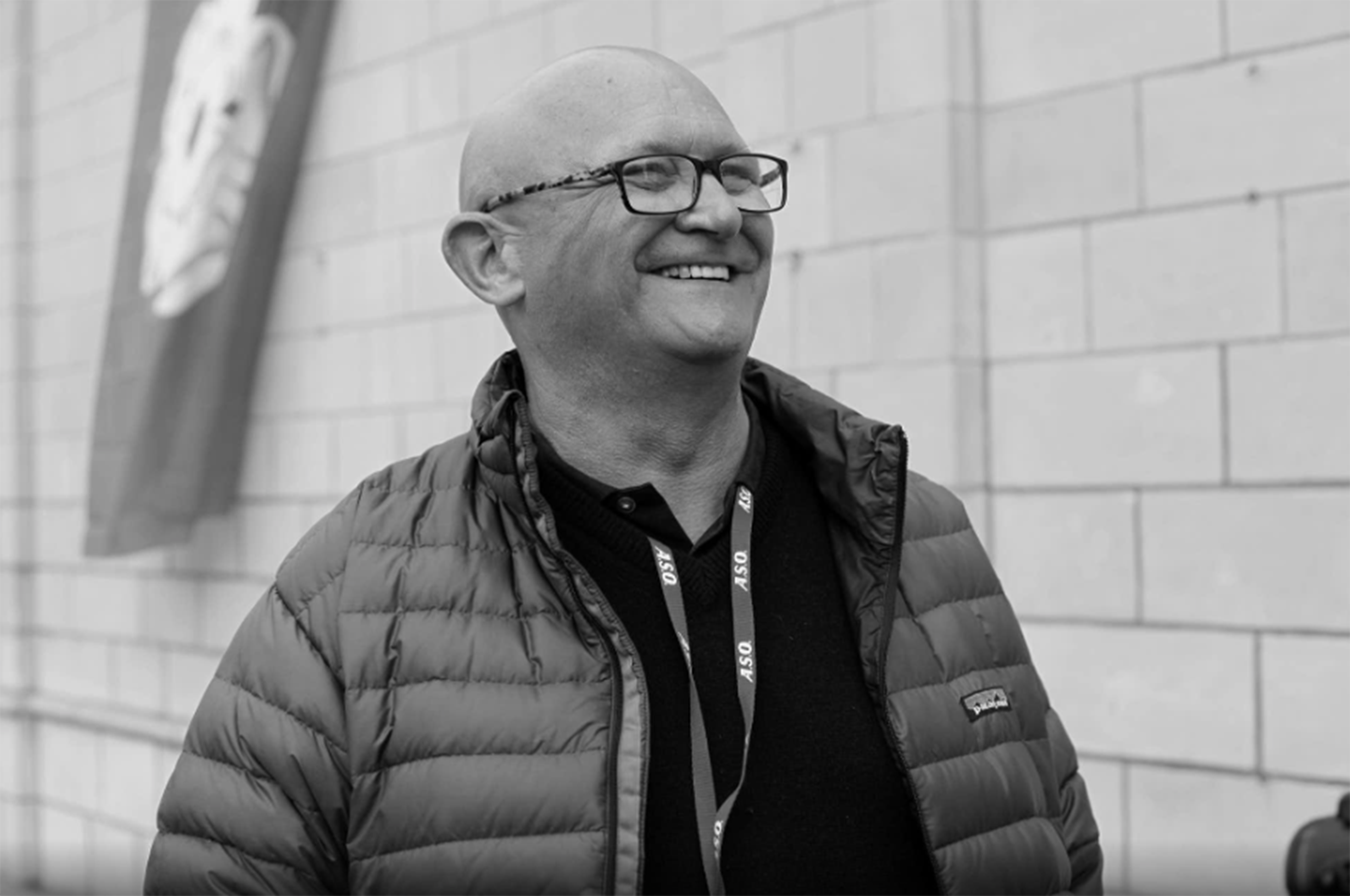 Portugal Calling
This year, Herety will further expand JLT-Condor's horizons by taking on races in Portugal and America. The Volta a Portgual, a two-week stage race, is known as a hot and ferocious affair, in which the home riders feature prominently on the soaring climbs that litter the parcours. By contrast, the team's American fixtures are 'crit' races, and of obvious importance geographically to making them "the best criterium team in the world."
Herety's desire to seek out new territories is rooted not only in sporting reasons, but to boost the identity of his team. We have already noted how for years JLT-Condor has been the first British team to action by starting its season in Australia, but their presence at the Tours of Taiwan and Korea is also long-established.
"We've done Asia, we've done it well, and we'll continue to do that," Herety maintains. "Belgium's been done, Holland's been done. We've not been to Spain, but Portugal's just a bit quirkier. There's a very, very strong cycling scene there, and it's a little bit untapped."
This year, there is an additional reason for their travels to Portugal. The Tour of Britain, for so long a hilly affair, will this year be flat. The Portuguese expedition will extend the seasons of JLT-Condor's climbers beyond July. Few of the team's mountain men are likely to be selected for the Tour of Britain this season.
The Other Kennaugh
Herety has a valuable partner in Tim Kennaugh, the brother of Team Sky's Peter, and once expected to follow a similar path. The younger brother, however, suffered a sudden and debilitating loss of form while finishing his education with British Cycling's vaunted Olympic Academy.
The young man entered a difficult time, and even with his expected graduation to the WorldTour reduced to little more than a pipe dream, Herety gambled and signed him for the 2012 season. A pre-season medical, however, confirmed what others had failed to spot: a chronic thyroid condition. Tim Kennaugh's career as a rider was over.
It speaks volumes for Herety that he honoured Kennaugh's contract while helping him to reinvent himself. Kennaugh is now a coach and performance manager of growing reputation. It goes without saying that the sporting data generated by JLT-Condor's riders falls under Kennaugh's scrutiny.
"He's too good," Herety says ruefully. "I'm pretty sure I'll lose him at some point. I take the mickey out of him and say, 'You'll leave me at some point, after all I've done for you.' But actually I think it's fantastic to see someone get on like that. I get a kick out of it."
"Plain speaking. Straight talking." | Written by the Team at KitBrix