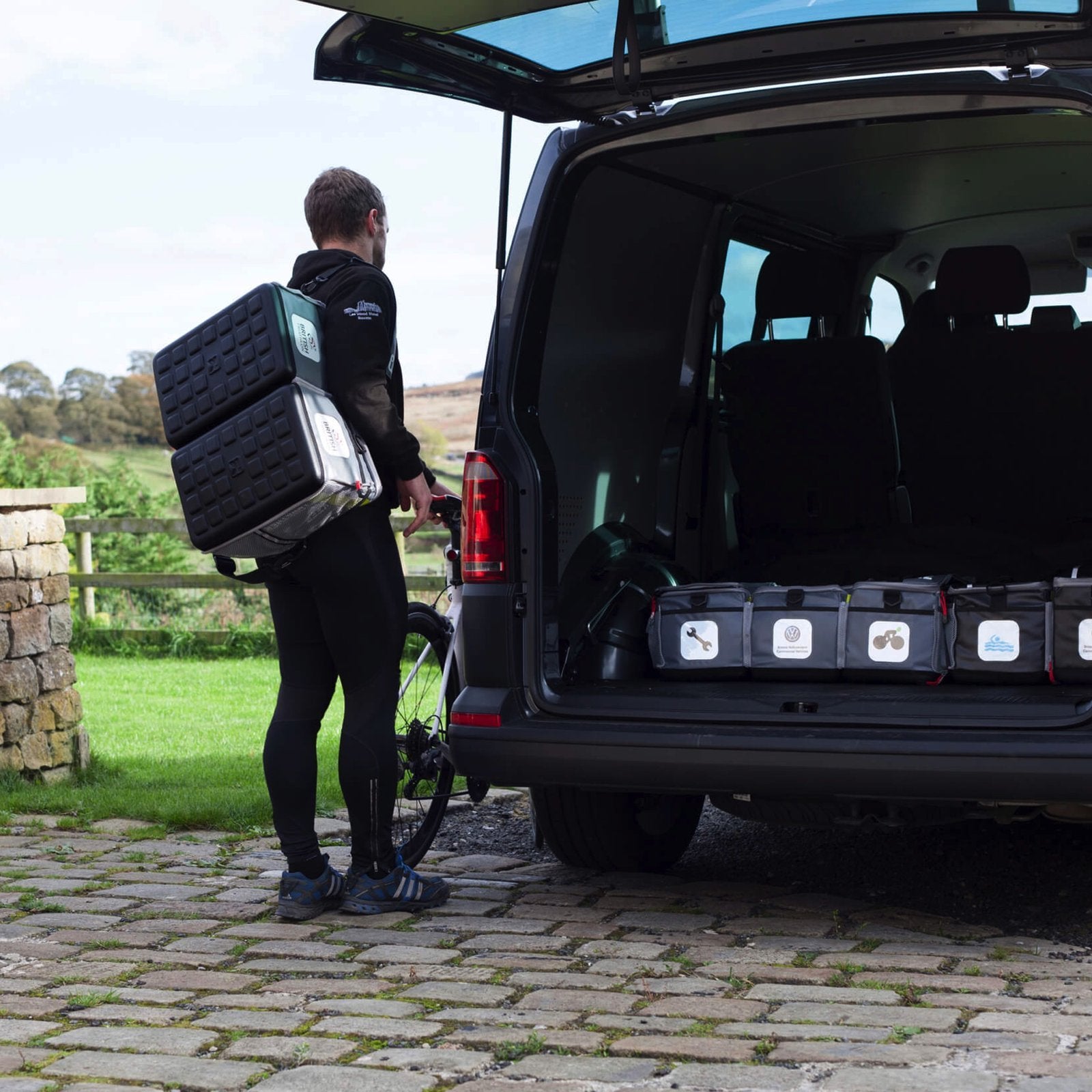 Ambassador blog written by Ed Laverack, elite road cyclist, two time British Champion and British Hill Climb Champion.
There's a rather common mindset among endurance athletes that if you are not building towards your 'A' race then the training you are doing is not important. However, shouldn't everything, no matter the season, be building towards your goals?
Being an athlete is usually about continuous improvement, always striving to be better every year. Is it possible to make substantial gains in both your fitness and longevity as an athlete, if you re-brand your 'off-season', and aim to be more well rounded by working on your weaknesses?
Becoming a year-round athlete requires focus to be removed from thinking that a training cycle is pointed towards one goal, but rather, all training is part of the long term goal. The physical, physiological, and psychological aspects of each unique individual come into play. When training loads are decreased the opportunity is at its greatest and could be critical to overall success.
The sometimes large gaps between races allows for reflection, and attention paid to the things missed, during race season. This is the time when you can best utilise your support network, at home and at work, finding moments to mentally and physically recharge the system. Training changes throughout the year, a training plan that takes on a range of intensities as the season runs its course, is a sustainable one.
As cyclists bounce from one race to the next, training is largely fuelled by the demands of managing travel, rest, recovery, fitness, fatigue and form. Sometimes it can feel like the athlete and coach are just along for the ride (pardon the pun), working to adapt and adjust in real time to arrive at each event as ready as possible.
The workouts to the race day plan is influenced by factors largely out of the control of the athlete and coach, this isn't always best case scenario.
When racing season ends, your training no longer has to be guided by outside influence. These are the times to make hay.  You may have heard that NFL players work harder in the off or pre-season than they do during the season, and it's true of a lot of sports and elite athletes in the top 1%. This is the time when you can really move the needle.
Strength training, Pilates, stretching, foam rolling usually take a back seat during the race season as you are heavily focused on executing on your goals. These are the things that you should put back into your bank during the in-between times.
Proper self-care can often mean the difference between burnout and longevity in endurance sports. They're also the things that are the first to go when race prep begins.
Preparing for challenging events is at the core of what drives so many athletes to push themselves season after season, take it from me. One shift I have made is not to view my athletic year as an "on" or "off" scenario, but rather one that shifts and takes different shapes as I move through the various times of the year and aim for the next checkbox. The small things you do all affect your overall success, even if it seems a million miles away from race day.