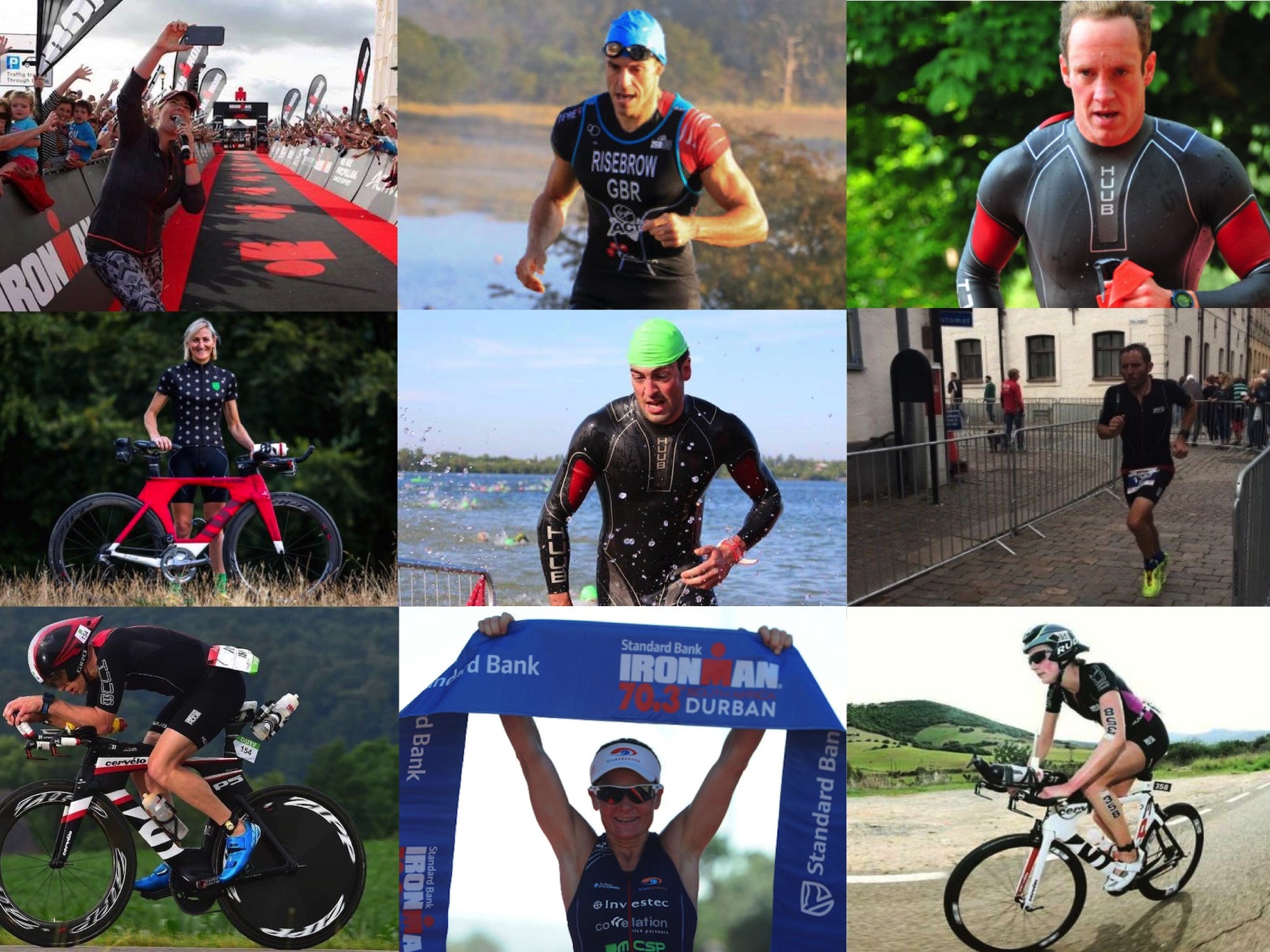 Following the exciting search for 8 amateur triathletes, Team Sponge has now been chosen and is ready to announce its members. The exceptional triathletes will each have the unique aim to give back to the sporting community, raise awareness for triathlon, and 'tri-harder' for charity.
the team will be headed by current Ironman Age Group World Champion Jane Hansom, who says of the venture "I am delighted to announce the fantastic members of Team Sponge. Like me, we all love triathlon and truly want to give back to the sport which has given us so much." Jane's vision is to showcase triathlon as a friendly and accessible sport for all, as well as raise money for grassroots sport charities and thus, Team Sponge was born.

The remarkable athletes will collectively raise money for 5 worthy sporting charities throughout the year. The charities selected will build the profile for amateur sport and inspire people to get involved with supporting this at a community level. The chosen organisations will fall under three categories:

Youth
Disability
Encouraging people to get back into sport

Team Sponge would like to thank all its sponsors, without whom, our #TRIFORGOOD team would not have been possible. The team has secured sponsorship from Cervélo, Huub, Craft, On Running, CurraNZ, Superfeet, GU, Kitbrix, Erdinger, Fizik, and Bollé, all of which are in full support of the squad's charitable vision. This unique opportunity to #TRIFORGOOD resulted in an unprecedented number of applications, not just from amateurs, but also from professional triathletes, who were so inspired by the idea of doing good both on and off the course that they got in touch directly, offering a percentage of their race winnings to become a part of the charitable squad.
One of these was long standing friend of Sponge Marketing, Parys Edwards, who joins Team Sponge as the 9th and only pro team member. Parys says of the opportunity, "I'm really excited to be part of the team. Jane's energy and enthusiasm is contagious as captain and with such fantastic sponsors supporting the team, how could I not be part of this? I look forward to supporting this fabulous charity initiative and making a difference."

The rest of the line-up will consist of 8 amateur triathletes, all wanting to help Team Sponge with the collective goal of building awareness around the sport and raising money for charity.