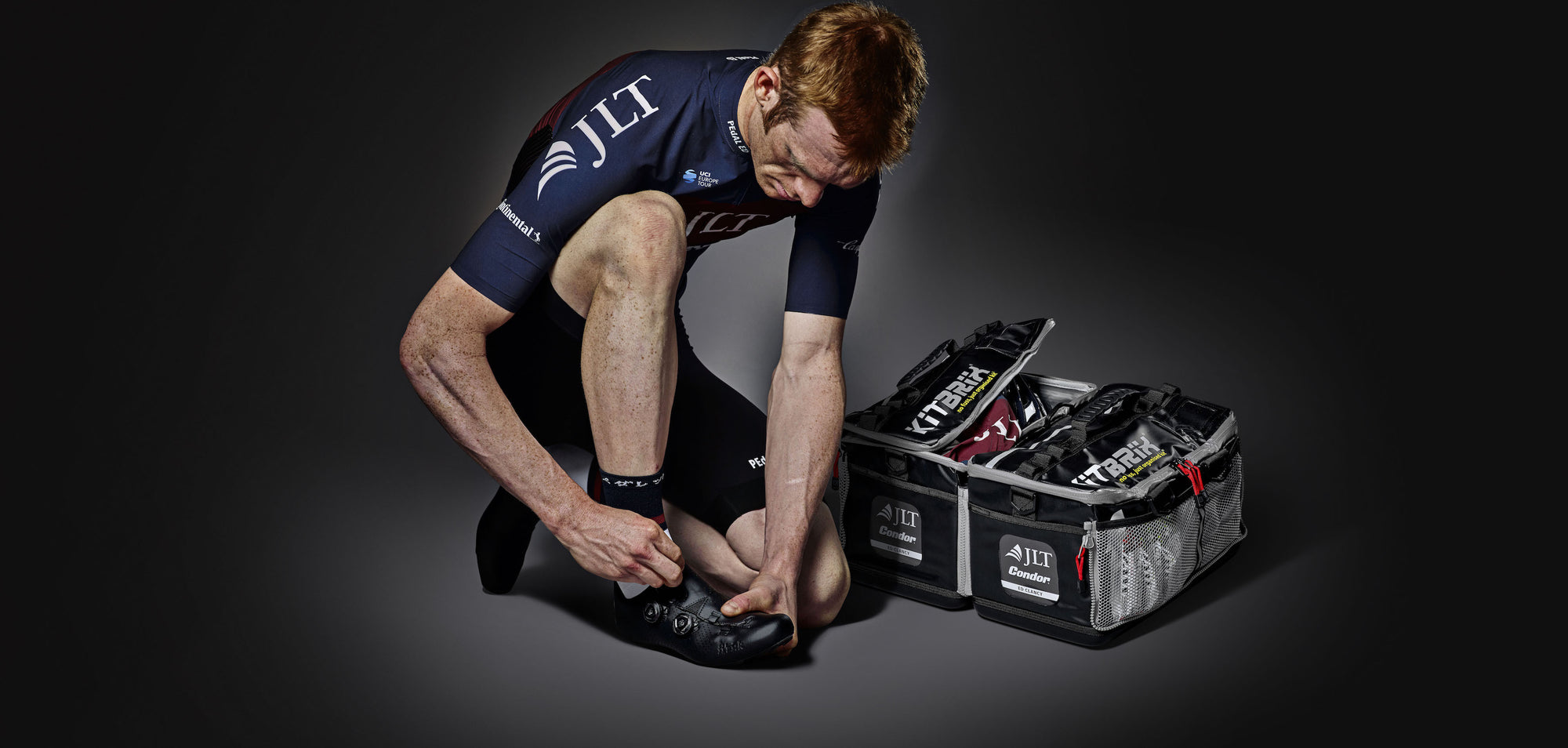 British brand, KitBrix will support riders and staff at JLT Condor for the 2017 season. KitBrix is a modular bag system made from military grade materials. The range of bags will help the riders streamline their kit organisation pre-, during and post-race situations. Constructed from tarpaulin, the bags are designed to resist damage from wind and rain, ensuring the riders' race equipment stays dry and is ready to use in the most challenging situations.
The bags originated from the founder's military experience as well as exposure to kit organisation within leading pro cycle teams. "Having conducted an experiment timing myself for a whole month I wasted just over seven hours looking for and organising kit and equipment for a variety of sports. That is a whole day training a month, completely wasted and that time could have been used more efficiently to improve performance. If we can save the JLT Condor team and support staff a fraction of this time during training and race day, the results could be vast", explains Robert Aldous.
KitBrix will support JLT Condor riders and staff during the 2017 season with a range of race day products and dry bags that will ensure their time is focused on performing to their maximum. Team Manager, John Herety, explained: "I'm really pleased to welcome KitBrix to the team. Their goal is to cut down wasted time and streamline our processes. It is vital that everything a rider does is focused on achieving our goals in a race. Sometimes background noise can distract and cause a loss in focus, even if it is something small. Each of our partners is selected because of their unique qualities at helping our riders achieve their best." JLT Condor first race is January 1st 2017 at the BayCrits in Melbourne Australia.