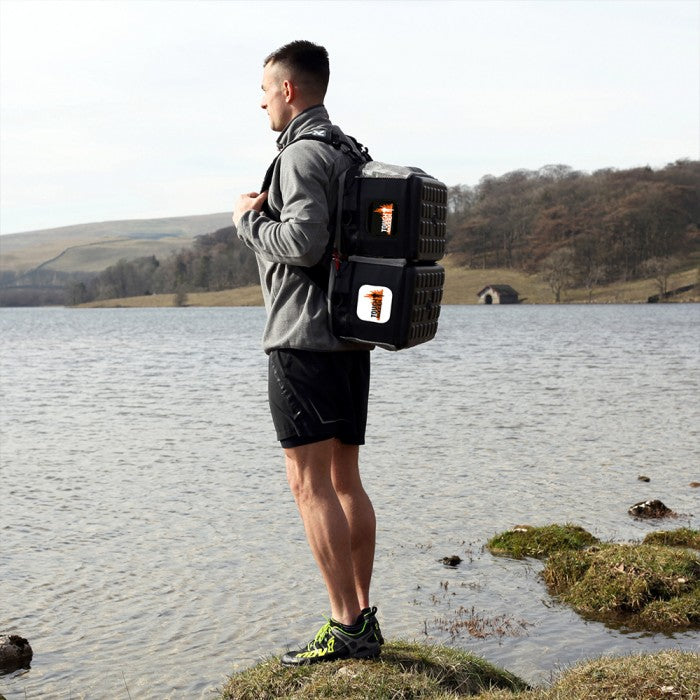 There's no doubt about it, training for a triathlon is no walk in the park. Even the thought of the training process is pretty overwhelming. But there's no need to worry, we're here to help. You've got this!
You've signed up for the Triathlon, you're ready to get going, but where to start? Let's break it down.
How to Start Training for a Triathlon
First of all, let's make sure you've got all of the right gear to start your training. It won't need to be the flashiest, most expensive stuff, just the basics are fine …
A bicycle in good working order; think road bike, sports/mountain bike or a hybrid. Make sure it's the right height for you too, you'll be spending a lot of time on it so comfort is key! Don't forget a Bike Helmet too, safety first. 

Get yourself a pair of cycling shorts - a good pair will make the ride more comfortable and prevent any nasty sores from your saddle. 

Not essential, but you

can

use cycling shoes and clipless pedals if you so choose. 

Swimming: Swimsuit, goggles, and a swimming cap (for you long-haired racers)

Running shoes. These don't need to be bank-breaking shoes, as long as they're comfortable and do the job. A good pair of running shoes that are specifically made for running will prevent any injuries. 

And for good measure, you'll need a KitBrix bag from our

collection

to keep it all safe and organised in training and on race day. 
And it goes without saying, but a water bottle for long training sessions to keep yourself hydrated. Triathlon training can be daunting, especially if you have a full-time job. Check out this blog from one of our ambassadors on finding the balance between work and training here. 
How Many Hours of Training Do I Need?
The average amount of time usually set aside for this type of training will be around 12 weeks up to the date of the Triathlon. 12 weeks will help your body condition itself in preparation for the race, as well as boost your endurance. This is time for you to get into shape, so 3-4 hours a week, or 5 sessions a week should be plenty - the sessions only need to be around 45 minutes each, although it's wise to spend longer on your cycling.
Out of these 5 training sessions, you'll need to split them up into swimming, cycling and running or endurance training. Allocate 2 for swimming as you might need more time to build up your strength and endurance in the water. Introduce combination workouts to two more of those weekly sessions. Here's an example …
Run for 1 minute, walk for 1 minute (repeat this around 5 times), then hop on the bike for 30 minutes at an easy intensity.
A combination popular with Triathletes is Brick Training. Triathlon Brick Training is the method of training more than one discipline per session which suits Triathletes perfectly. This is a multisport workout, involving cycling, running and swimming, along with some strength and endurance training. Discover Brick Training in our recent blog.
Whatever workout you chose to combine, the key is a constant variation of activity.
Remember to practise your transition phases in your workouts. This is the time in between disciplines where Triathletes can replenish, hydrate, switch gear and adjust. These transitions need to be smooth, so you can get back into the race as soon as possible. 
For an alternative route to training for the race, check out the Triathlon Training Camp.
If you're wondering what you need to be eating during your Triathlon training, learn more in our recent blog.