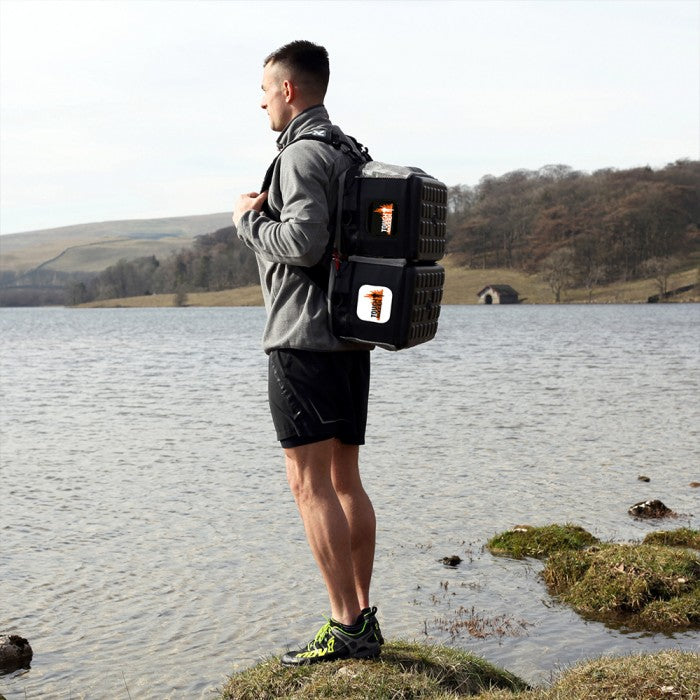 With the recent surge in popularity of cycling, many of you may be searching for the best cycling bag, a lightweight packable rucksack that you can store your kit in. The answer? KitBrix. Here at KitBrix we believe that organised kit means one less thing for you to be thinking about, leaving your mind free to focus on and enjoy the task at hand, cycling. Whether that may be a long distance race across the country, an adventurous mountain bike through the hills, or a spin around your local town. 
With the outbreak of COVID-19 and recent pandemic, many of us may have found our attention turned towards cycling. With gyms closed, beaches off limits and group classes put on pause, cycling was one of the ways that we as a country could keep ourselves fit both physically and mentally. Cycling is a form of exercise that can be done without any physical contact and actively encouraged by the government. Not only this, cycling gives us an opportunity to get out of the house, feel the breeze between our knees, soak in our surroundings and taste freedom. For this reason, in recent months it has not just been experienced cyclists and triathletes that have embraced the beauty of cycling, but novice cyclists alike.
If you have found yourself reigniting your passion for cycling, or with a new hobby after digging your old bike out of the shed, it may be just the time to invest in a cycling backpack or a cycling kit bag. After all, once you've caught the cycling bug there really is no going back...
The Best Cycling Bag
So what makes the KitBrix sports kit bag so suitable for cycling?
1. Durable base: Each KitBrix bag is designed with a rugged hard shell base that is equipped to protect your kit from the elements. Whether you find yourself on a muddy train or on a rocky mountain, the durable base keeps your gear clean and dry, away from rain, rocks, wind, blood, sweat or tears.
2. Unique zipping system: Amongst others, one of the main features that makes the KitBrix the best cycling bag is its unique zipping system. Each bag can be zipped to another, allowing you to turn your bag into a rucksack. This can save you time and effort when all you want to do is focus on your cycle. Each section can separate your wet kit from your dry kit, keep technology away from muddy cycling shorts and allow you to find your cycling gear in a time pinch. Perfect for storage, a post work cycle or race day. 
3. Convertible straps: The convertible straps take you from a cycling kit bag for storage to a cycling backpack, a perfect hands-free solution for when you're cycling. As well as the shoulder straps, the grab handle is also padded for extra comfort, so you won't be distracted by it digging in or rubbing on or off the bike.  
4. Personalised insert: If you are a triathlete and want to keep your cycling gear separate from your swimming and running kit, you want your bag to be easily recognisable or you simply love organisation, your KitBrix bag has a solution for that too. Each bag can have an easily displayed insert where you can have a bike graphic, a kit list or your contact information, keeping you and your kit completely organised.
5. Waterproof and washable: Our KitBrix bags are made with double lined tarpaulin, meaning you can quickly hose off your bag or wipe it down at the end of a cycle.
Where will your bike and KitBrix bag take you next?