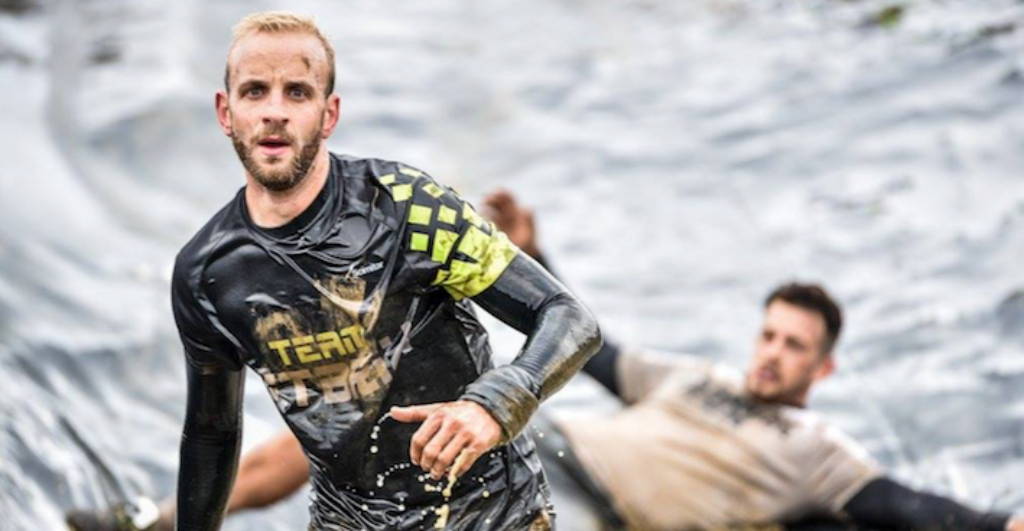 Toughest Pippingford

2016 was the first incarnation of Team KitBrix where those running won spots from a social media competition. Grant Nichols, now Team Captain, was one of those taking part and saw that the Team could be a fantastic group to continue to run with after the event, representing the brand's core values on and off of the course and above all having fun together.
After numerous emails back and forth Rob Aldous – KitBrix Founder, entrusted Grant with starting and managing an official Team KitBrix OCR Team . To date some of the highlights for Team KitBrix have been trips to Toronto Canada for the World Championships, Nijmegen Netherlands for the European Championships, Amsterdam for Toughest Race and Malmo for a team training day at the Toughest Lab.
Recruiting the right people for the team wasn't easy. The people that make up the team have to give 100% effort and be respectful of the brand, the sport of OCR and every individual that partakes. Winning is not as important as team ethic and values. Although we are spread across the UK (and now Europe!) communication and team work is key to helping each other on and off the courses.
We have some members that focus on podiums and others that want to achieve their own goals. The balance is extremely important in the team and we are delighted that our new line up for 2018 is split with male and female age group athletes, along with our Elite racer Conor Hancock and our Swedish brother Jens Jexmark.
With the World Championships being hosted in the UK this year we are looking forward to a fantastic year ahead and working with every athlete, race organiser and event to promote the sport.
The KitBrix 2018 Line up
We would like to thank all those that have been involved in the team over the past two years as without you, the brand would not have developed and the team would not have grown to what it is today. A big thank you also to all those that have applied to be part of our small group. It means a lot to us that people even contact us to join, thank you. Please come and say hello to the team at events, join in the fun and get muddy #keepittogether
Domestic Male Athletes | Grant Nichols, Clive Cigney, Mark Rogers, Nicky Mileham, Rich Enderby, Jim Mockford, Jesse Betts,
International Male | Jens Jexmark
Female Athletes | Zoe Nichols, Andrea Berquez, Holly Jones, Becky Lockwood, Stacey Owen, Renee Muhina, Faye Showell
Elite Male | Conor Hancock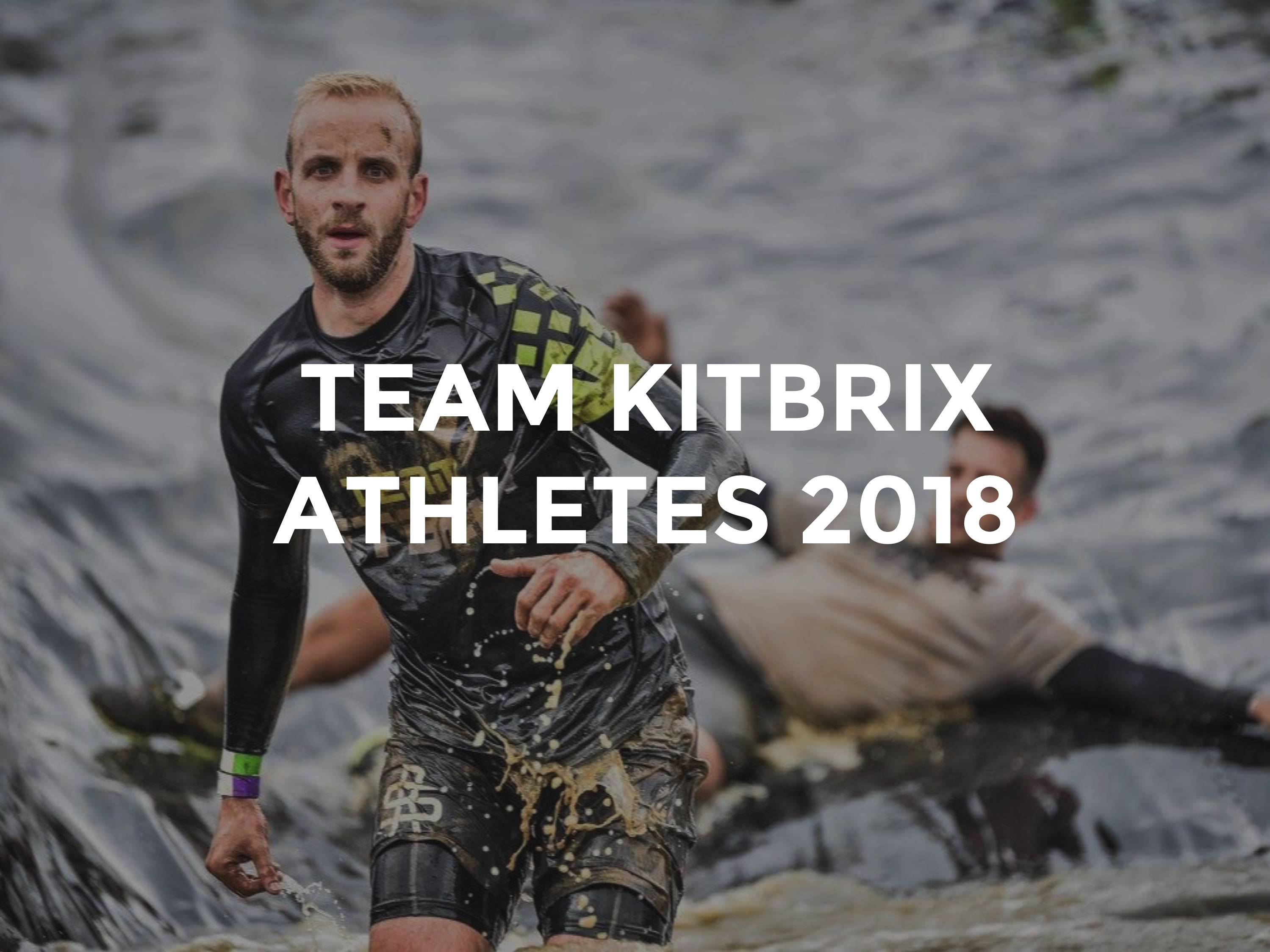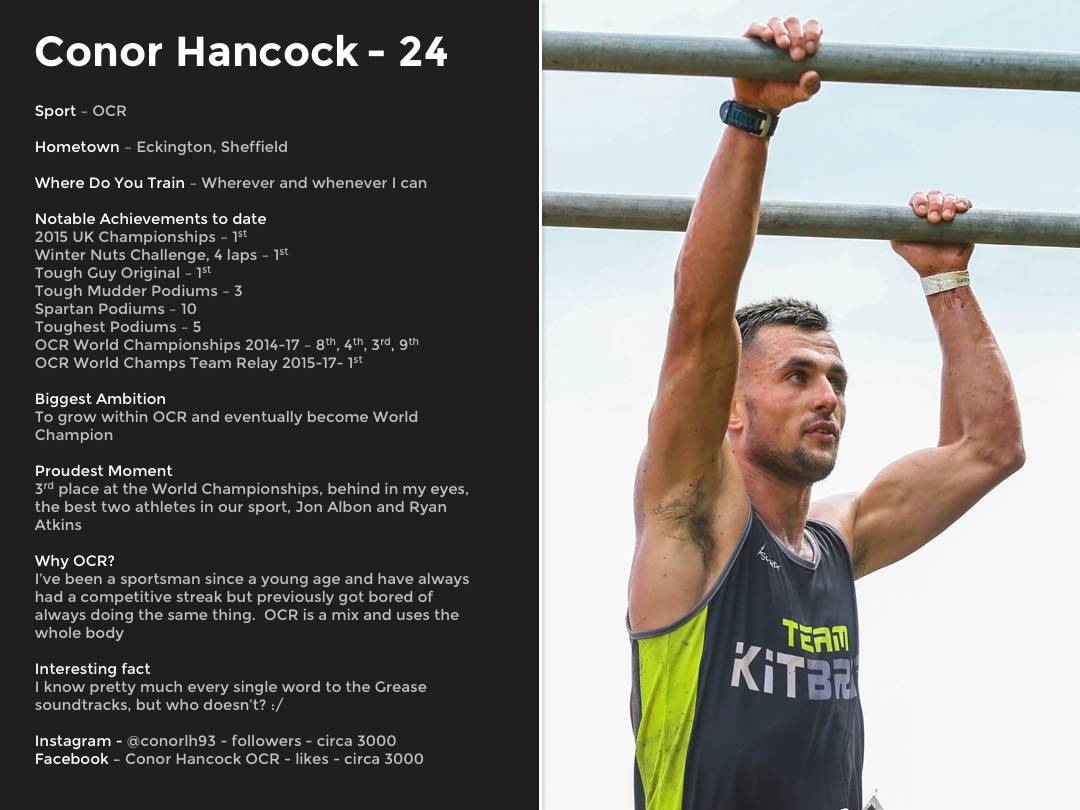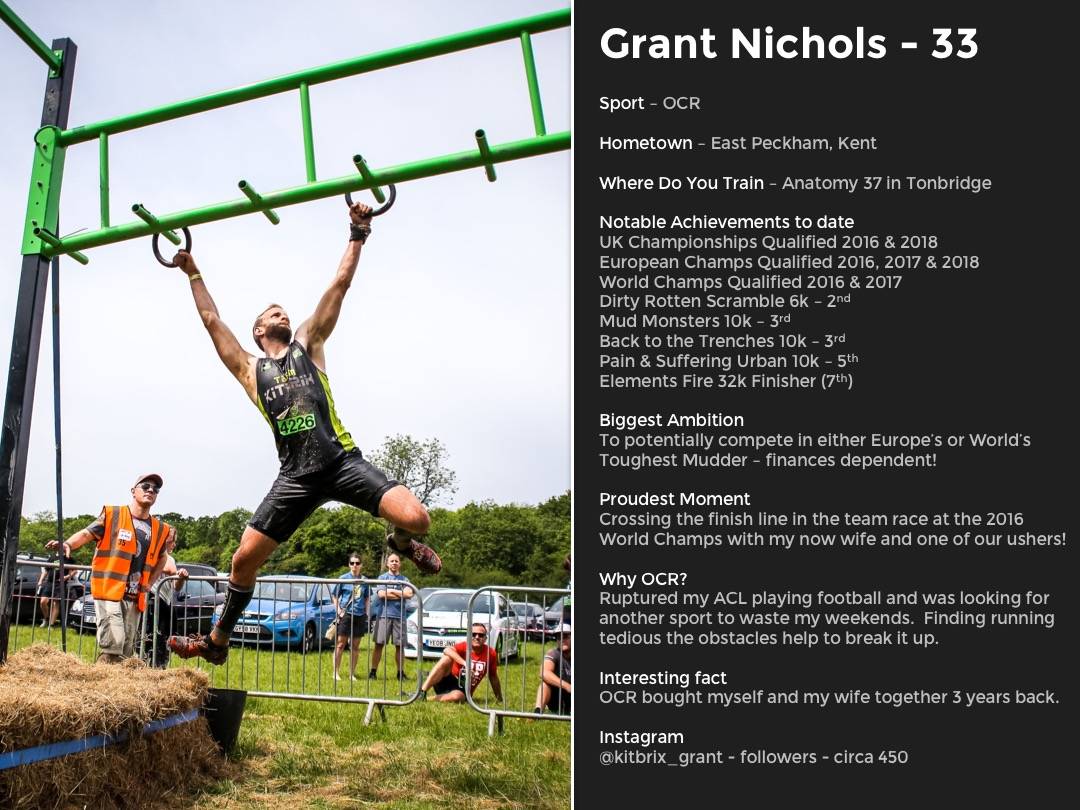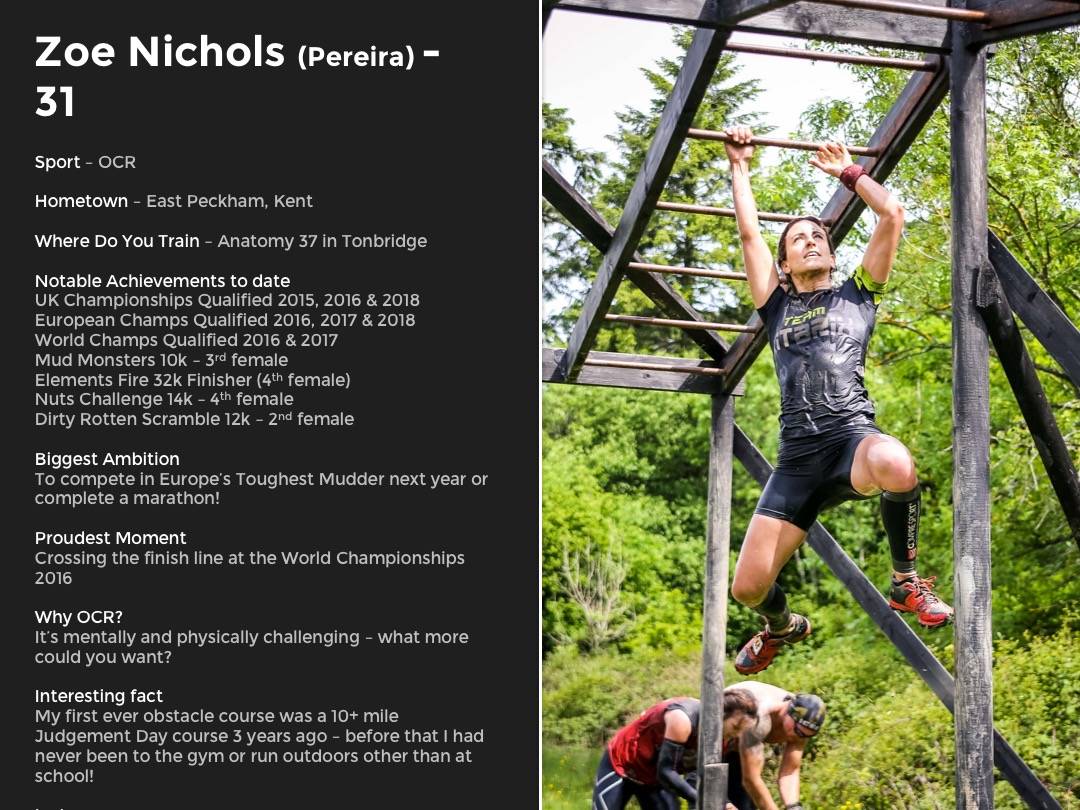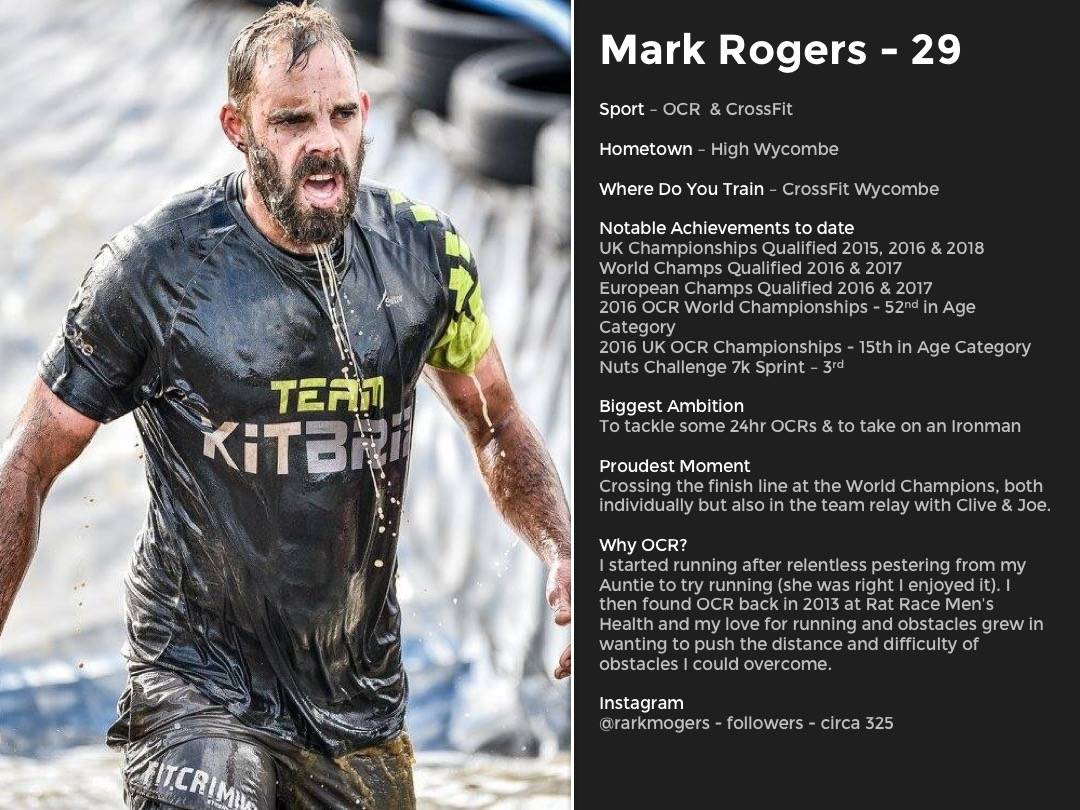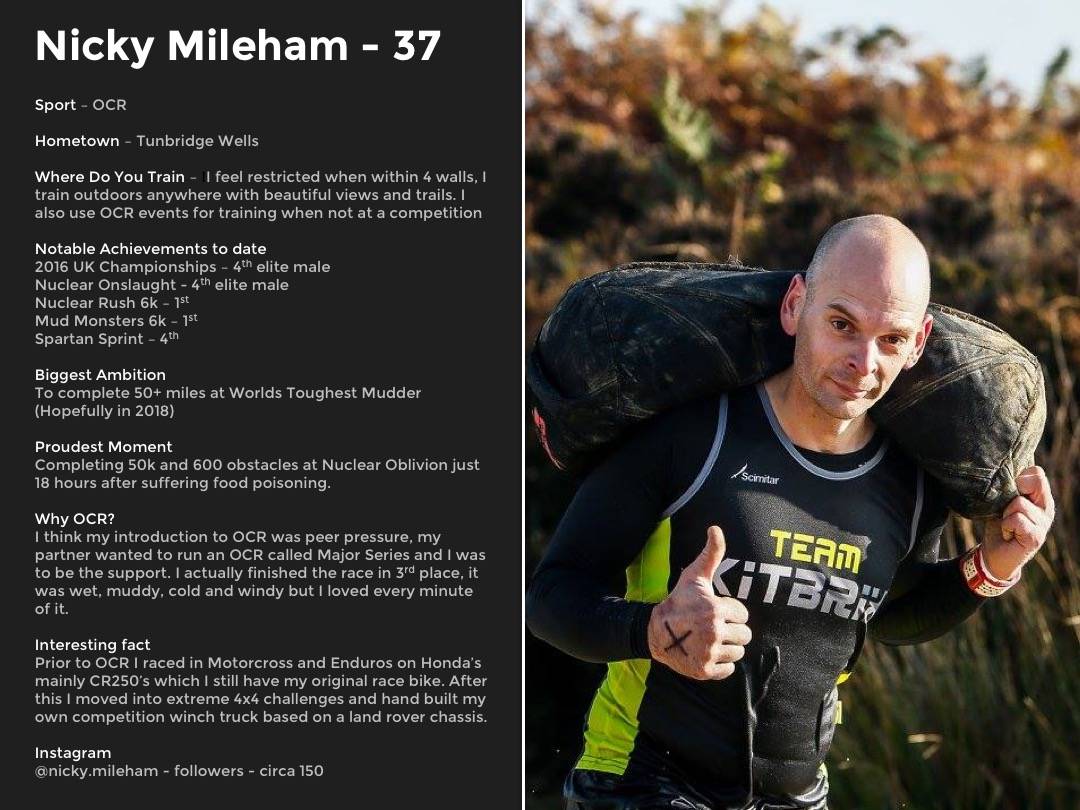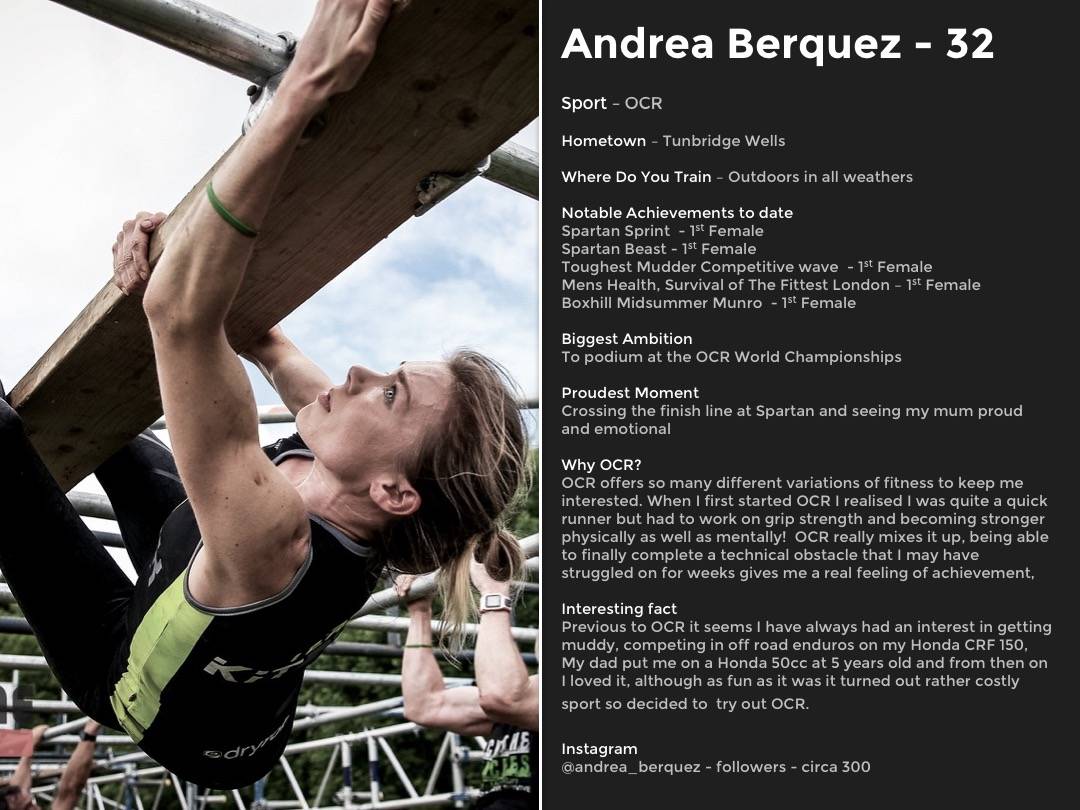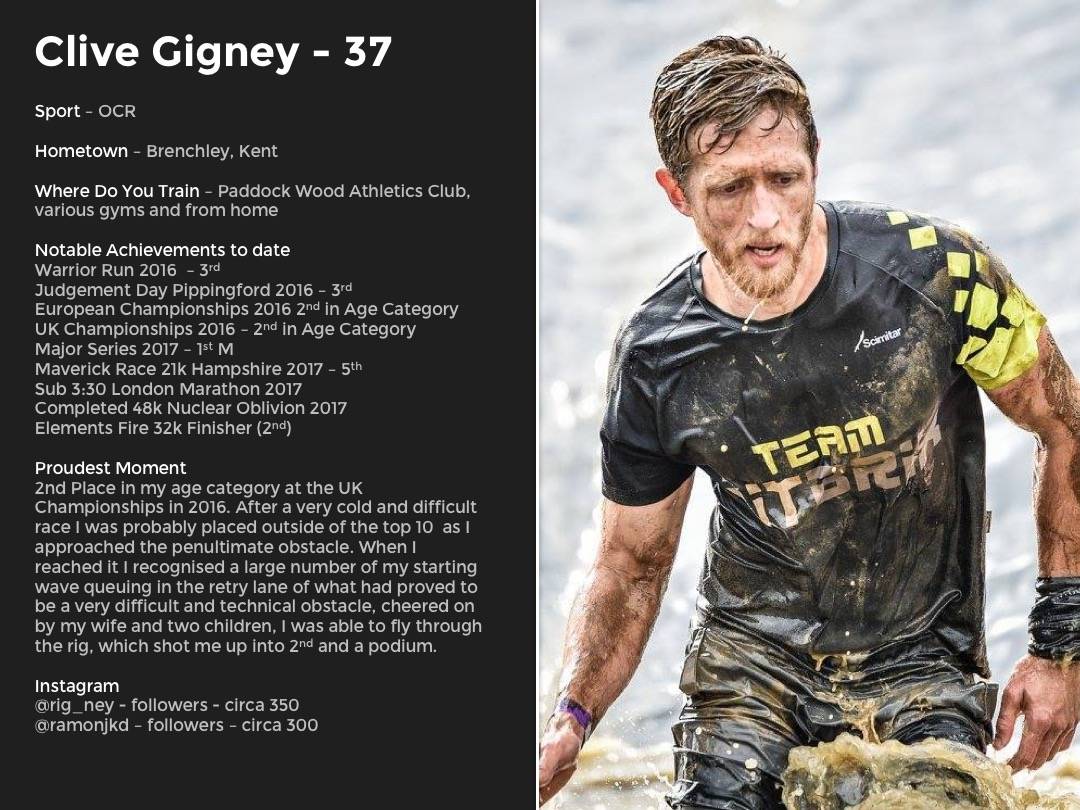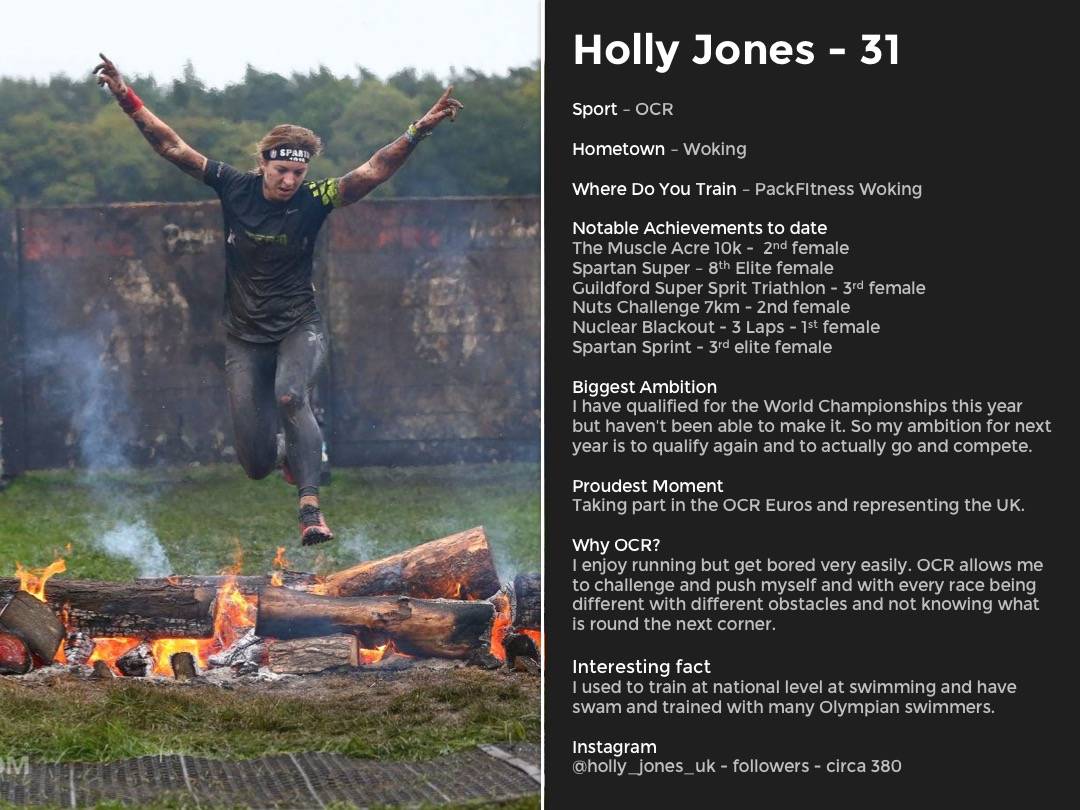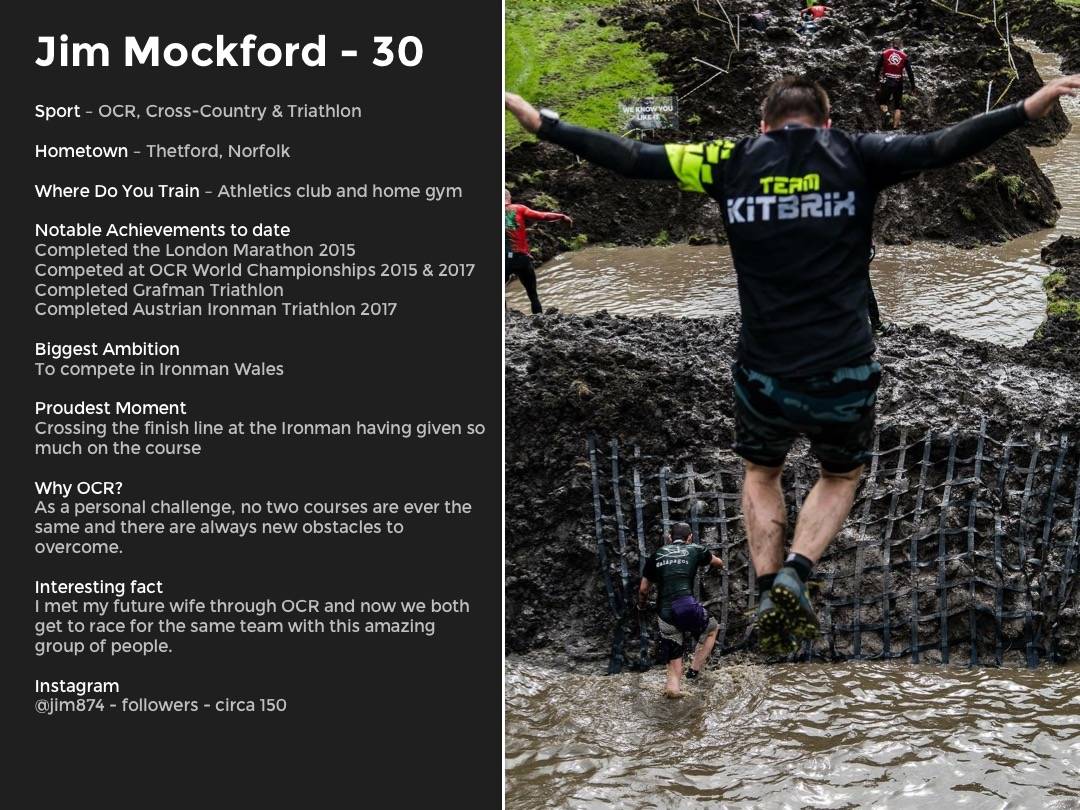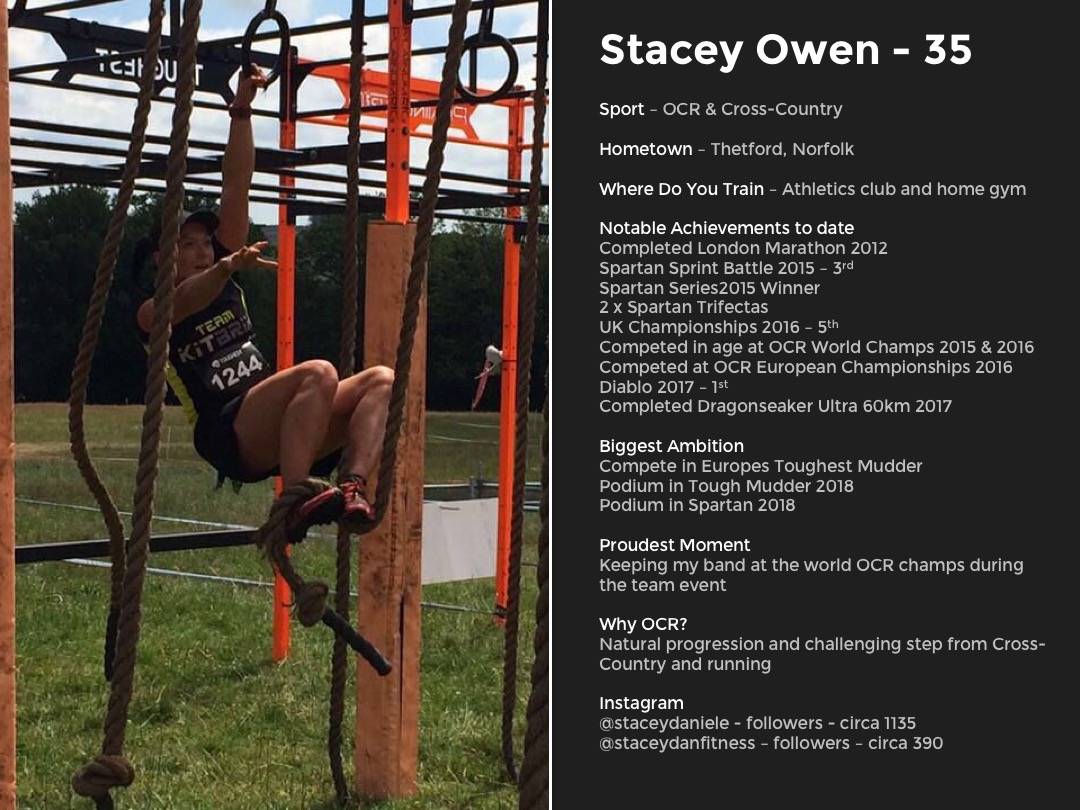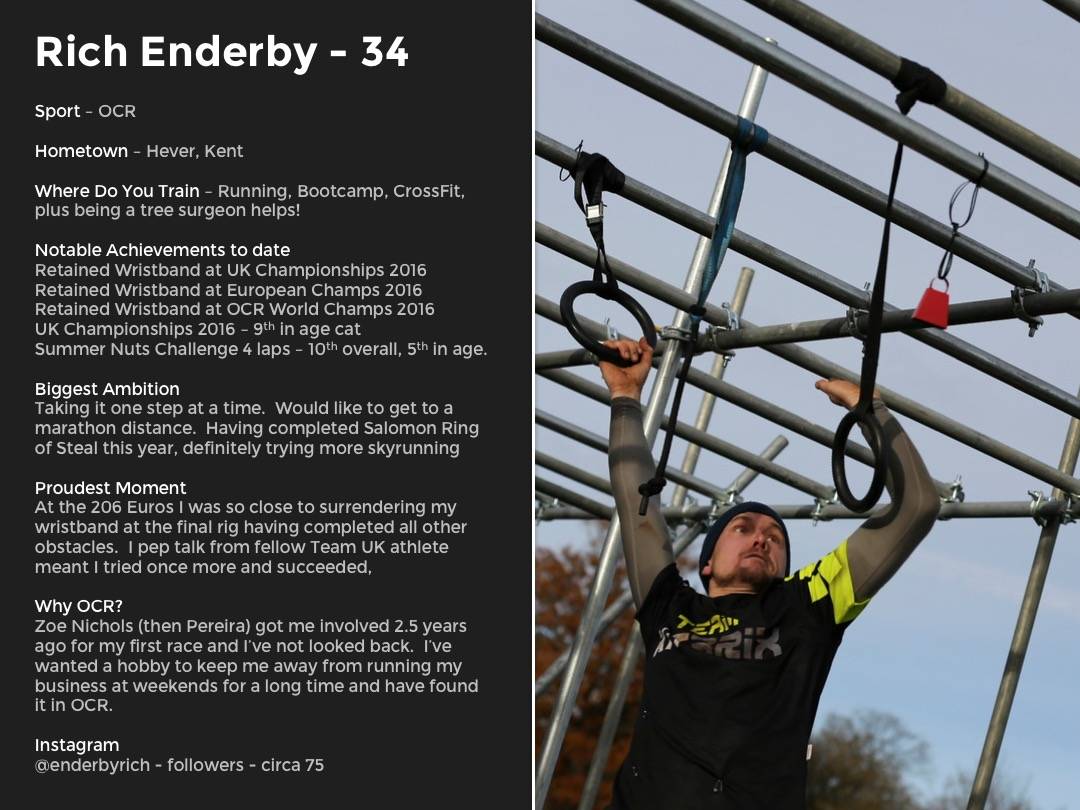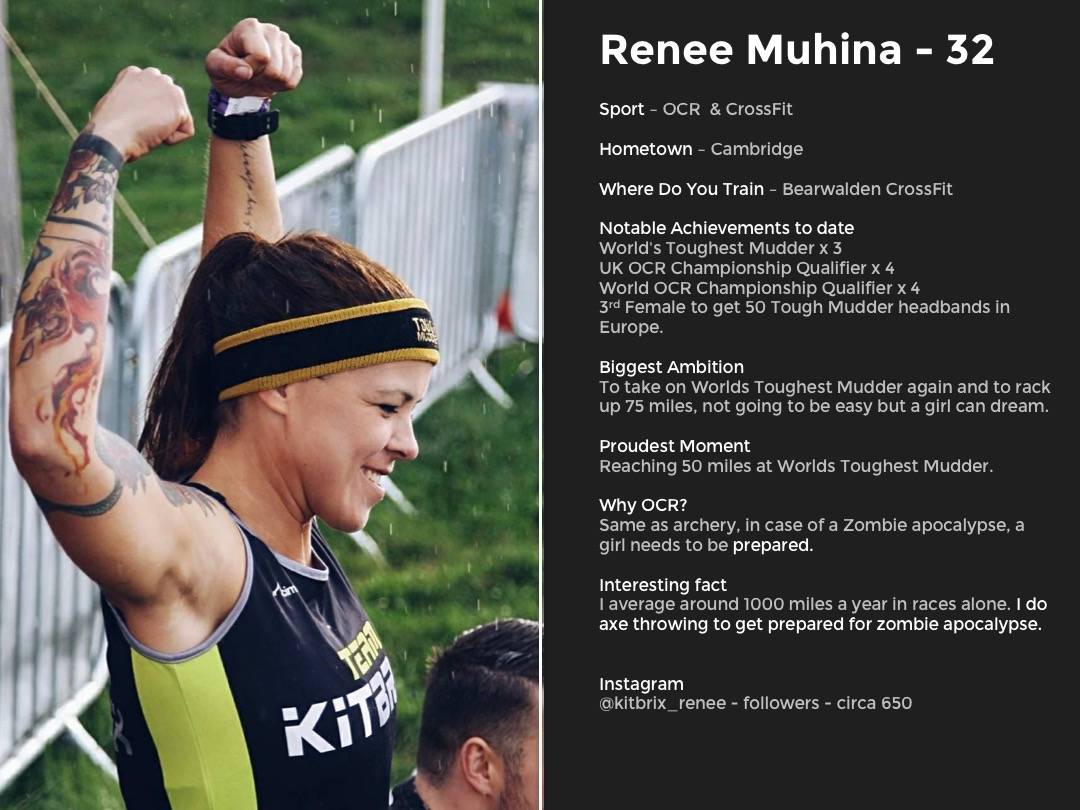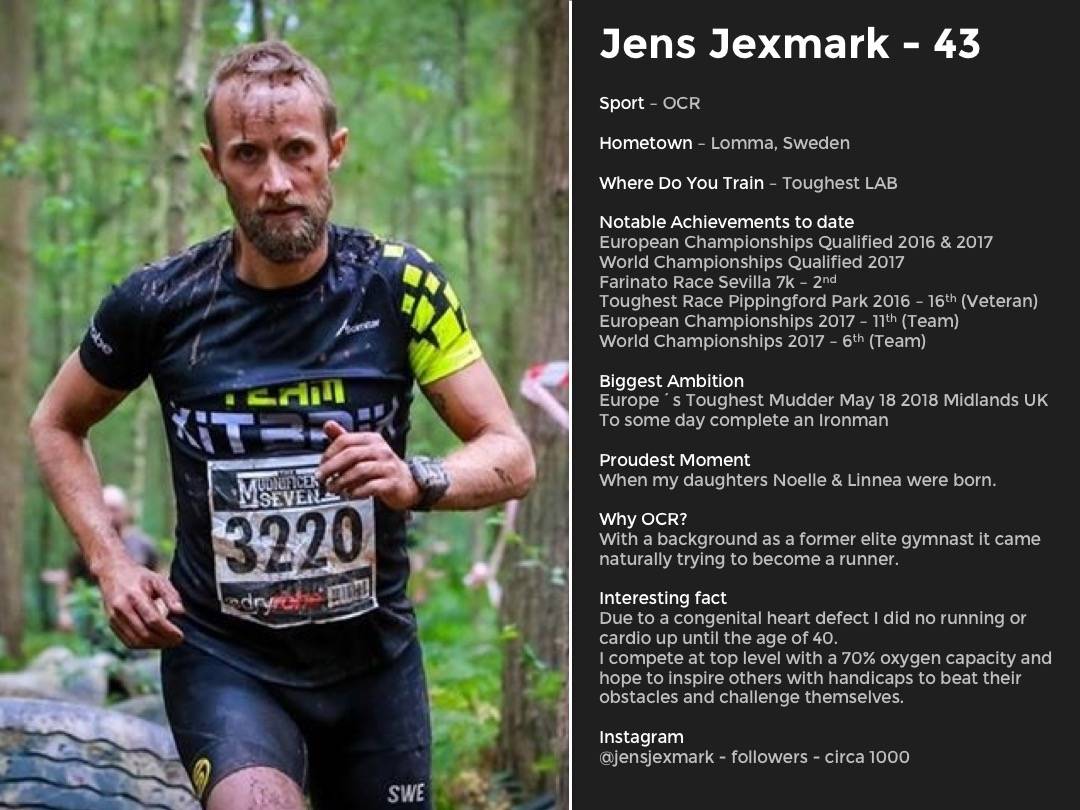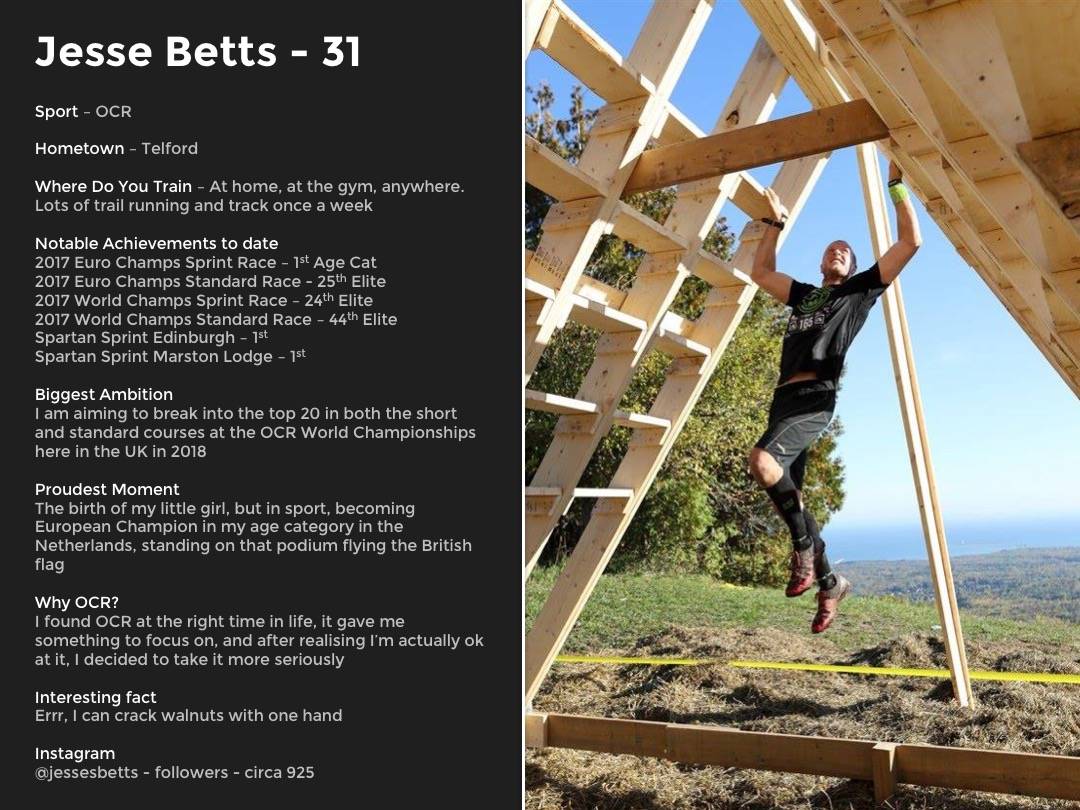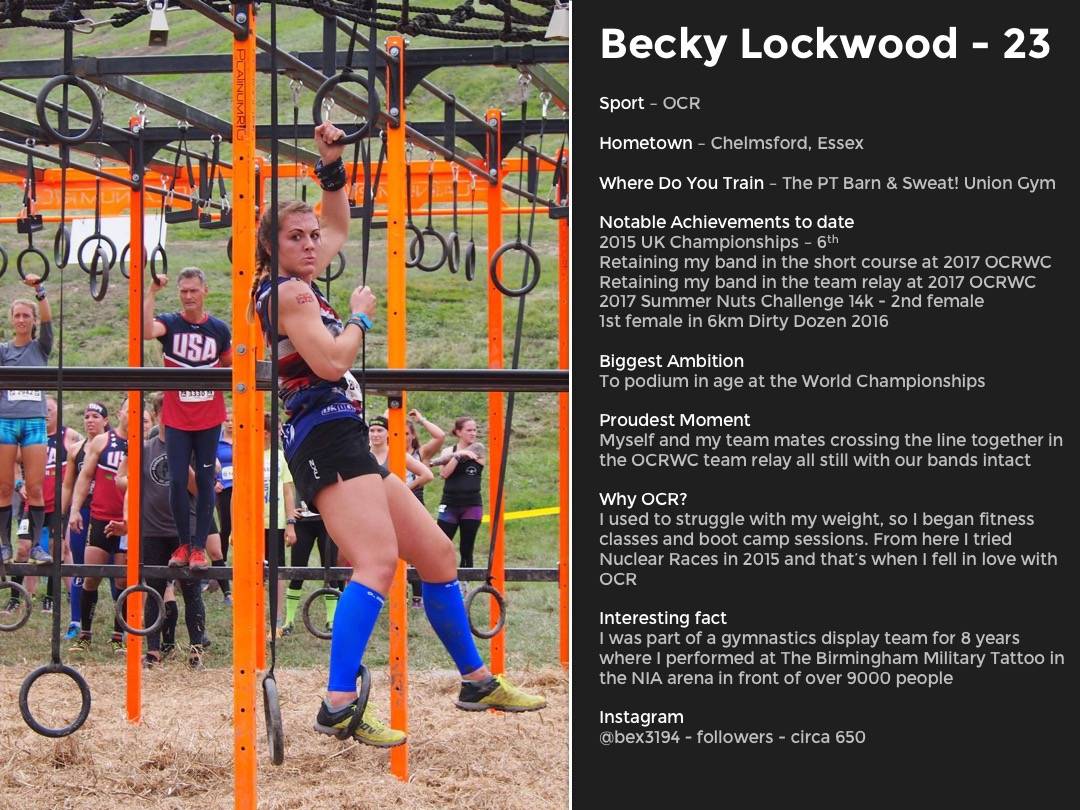 "Team KitBrix OCR" | Written by the team at KitBrix.