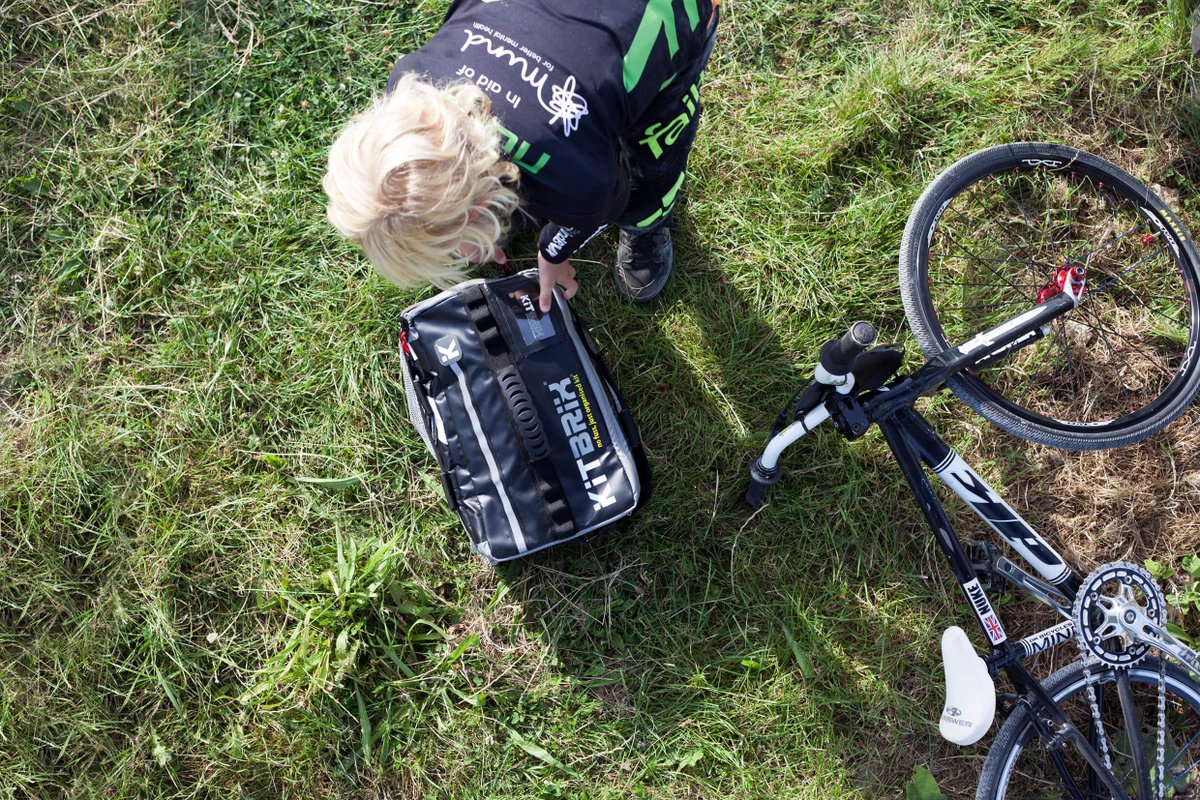 Written by Kitbrix ambassador Finley Greenleaf
My final Obstacle Course Race (OCR) of the year was one not to be missed. 195 competitive kids from all around the globe descended on Castaic Park in Los Angeles to battle it out on a wet muddy Spartan course to decide the World rankings for 2019. The terrain couldn't be more different to the dry desert conditions of the previous 2018 championship. With the number of competitors also doubling from 2018, the age categories this time had also been split. Having recently turned twelve I was placed in the older 12-14 age group.
My preparation for this event was also very different from the previous year. It was a late decision for me to attend the 2018 World Championships, OCR was something I did just for fun, it just so happened I appeared to be pretty good at it. The competition was fierce and at just 11 years old I was racing against some males who were almost 15 and appeared like fully grown men. This year I knew what I was up against and tried to prepare myself the best I could for the challenge. I swapped my regular junior Park Runs for the longer adult versions and started working on my weakest area, the dreaded carries. I also have been helped by many awesome adults, attending OCR training days put on by the OCR Junior Development Programme and being guided by staff at the PT Barn, Ultimate Ninja, The Wild Forest Gym and The Playground. 2019 was also the year that Team Elements invited me to join their children's team, the Elementeries and I became an ambassador for Kitbrix. This gave me a huge sense of pride and a boost of motivation, not wanting to let either of them down.
The day before the race competitors and their families were allowed to visit the venue and had a guided walk around the course. I was really looking forward to this, however, there were so many people present it wasn't always easy to see the obstacles or hear what the officials were saying. It did however feel suddenly real and the excitement and adrenaline inside me started to build. The race conditions looked perfect, very wet and very muddy, just what I was used to. This year I was also joined by four other racers from the U.K., including my team Elementeries buddy Izzy. Sharing the experience with all of them made the occasion extra special. The next day we proudly walked together shoulder to shoulder for the pre-race athlete parade.
Tightly packed behind the starting gate I tried not to let my nerves get the better of me and reminded myself to also enjoy the occasion. My aim was to finish in the top half, something I had failed to do the previous year but I felt was within my capability. The course itself was awesome, more challenging than your average children's Spartan race, deserving of a World Championship. The bucket carry in particular was brutal. It was heavier than usual and had to be carried through what can only be described as a bog. The rings were apparently an issue for many children, hindered by their wet muddy hands. With my gymnastics background luckily for me they didn't prove to be a problem. The children's spear throw is usually no challenge, but along with many others I was given 15 burpees for an apparent fail. It was higher and further than usual, preparing us maybe for future adult races. I was sure I hit the target but was told not. Fair enough, I carried out my punishment hitting my chest to the floor on each rep. There was no sense in disputing it and wasting time. A little disappointed I tried hard not to let it play on my mind and did my best to catch those that had passed. I pushed on hard right to the finish line, desperately chasing a boy who eventually finished just a second ahead of me.
In total 56 boys ran in the 12-14 age group. I managed to finish 26th. Within the 56, 15 of the competitors were aged 12, out of these I came 4th. I was also relieved that no one beat my time in the lower 10-11 year old age group. The results were reassuring and have given me confidence to compete once again in 2020. My aim for the next championship is to finish within the top ten. This will be no easy task. I only hope that anyone who finished ahead of me has done so fair and square. Unfortunately there are many stories on social media about children being paced, missing or doing burpees incorrectly at this event. Although I didn't witness any of this myself at the time I know it is a problem in children's competitive OCR. I do feel for the sport I love to advance and to be taken more seriously this is something that needs addressing. As for me, I can hold my head up high. I always race fair and as the saying goes my medals are always "earned not given", and " If your chest is clean then you haven't done fifteen".