The last few years have been particularly challenging for events nationwide, but the scene is pulling up its compression socks and the PMA is infectious. Our team has picked out a selection of the best athletic events in the UK (and beyond) calendar to collate 10 of our favourite races. All of our chosen events captured our imagination by offering something a little outside the norm and balancing the challenge with a good dose of fun – just the way we operate at KitBrix!
Brighton Marathon Weekend - 31st March - 2 April 2023
https://brightonmarathonweekend.co.uk/
The Brighton Marathon is a staple in the running events calendar. With breathtaking sea views and a suitably raucous crowd ready to cheer you on, taking part in Brighton Marathon is an unforgettable experience. With the BM10K and the Mini Mile Race scheduled on that weekend, you can be sure to have an incredible experience for the whole family. A few spots have recently come back on sale, so if you're keen don't hang about!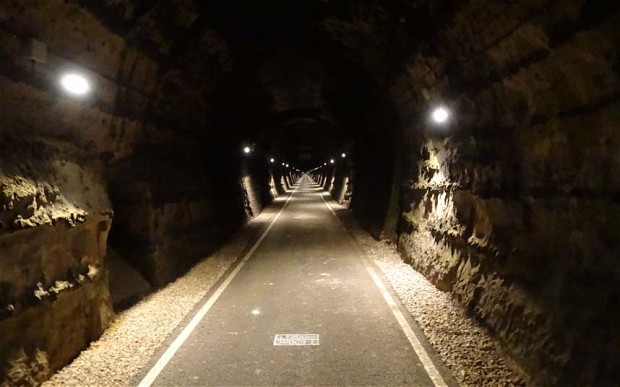 Bath Two Tunnels Race - 12th March, 4th June, 20th August 2023 
https://www.relishrunningraces.com/bath-two-tunnels-railway-running-races.php 
A little less well-known is the Bath Two Tunnels race. With four different distances available, Bath Two Tunnels caters to beginner and experienced runners alike. This race is a truly unique event as it traverses Bath's beautiful landmarks as well as the longest-distance underground section of any race in the UK! There's no other event quite like it and if you take part in multiple dates, your medals will interlock with each other. Neat! 
TEC Brecon Beacon Trail Challenge - 6 May 2023 
https://trailevents.co/events/brecon-beacons/ 
If awe-inspiring scenery is your thing, then look no further than the Brecon Beacon trail challenge. Taking on some incredible peaks such as Pen-Y-Fan for the marathon and ultra distances, this challenge truly delivers in terms of difficulty and a sense of accomplishment. There are four distances available, and they even allow you to bring your furry friend on the canicross-friendly trails for 10k and half-marathon distances.
Escape From Alcatraz Triathlon - June 10-11, 2023 - San Francisco
https://www.escapealcatraztri.com/ 
Taking your thirst for accomplishments Stateside, Escape From Alcatraz is a prestigious triathlon held in San Francisco Bay. 2000 participants – including a who's who of the world triathlon scene – take on a gruesome 1.5 mile swim from Alcatraz island. This is swiftly followed by an "undulating" 18-mile bike ride (if you've been to SFO, you know!) to the Golden Gates Park and an 8-mile trail run up the infamous Sand Ladder closes proceedings. If you're feeling up to the challenge, sign up soon as tickets sell fast! 
The Scorpion Run - 14 May 2023 - Forest of Dean
https://www.trimaxevents.com/events
Tearing around the heart of the Forest of Dean, the Scorpion Run is an exhilarating 10km course with incredible views of the Wye Valley, but watch out for the sting in the tail! Other events from Trimax Events include the Apocalypse Run, the Seven Sins Run, the Warrior Mud Run or the Dragon Slayer Run – all delivering that little bit of punishment without taking themselves too seriously.


Swimathon - 12th - 14th May 2023 - Nationwide
If you're passionate about swimming, join the UK's largest charity swimming event in May this year. The event will be hosted in over 450 pools across the UK, making it easy for participants across the country to take part. There are different distances which can be swum individually or in groups. If there are no hosted swims near you, you can take part digitally via the 'my swimathon' section over 3 weeks.
Muc n' Mac Fest - 5th - 7th of May 2023 - Tweed Valley
https://www.mucknmacfest.co.uk/ 
Located in Scotland, the Mud n' Mac Festival is an all-encompassing weekend of gravel riding, yoga, live music and film screenings. The whole family is brought along for the ride with kids bike sessions as well as mazes and hiking trails. For those ready to ride, the 'Mucker' is a gravel (65% off-road / 35% road) ride with 2 distances available, set over 2 days. Following an enduro-style format, some sections are timed segments but in-between you have time to take in the exceptional landscape.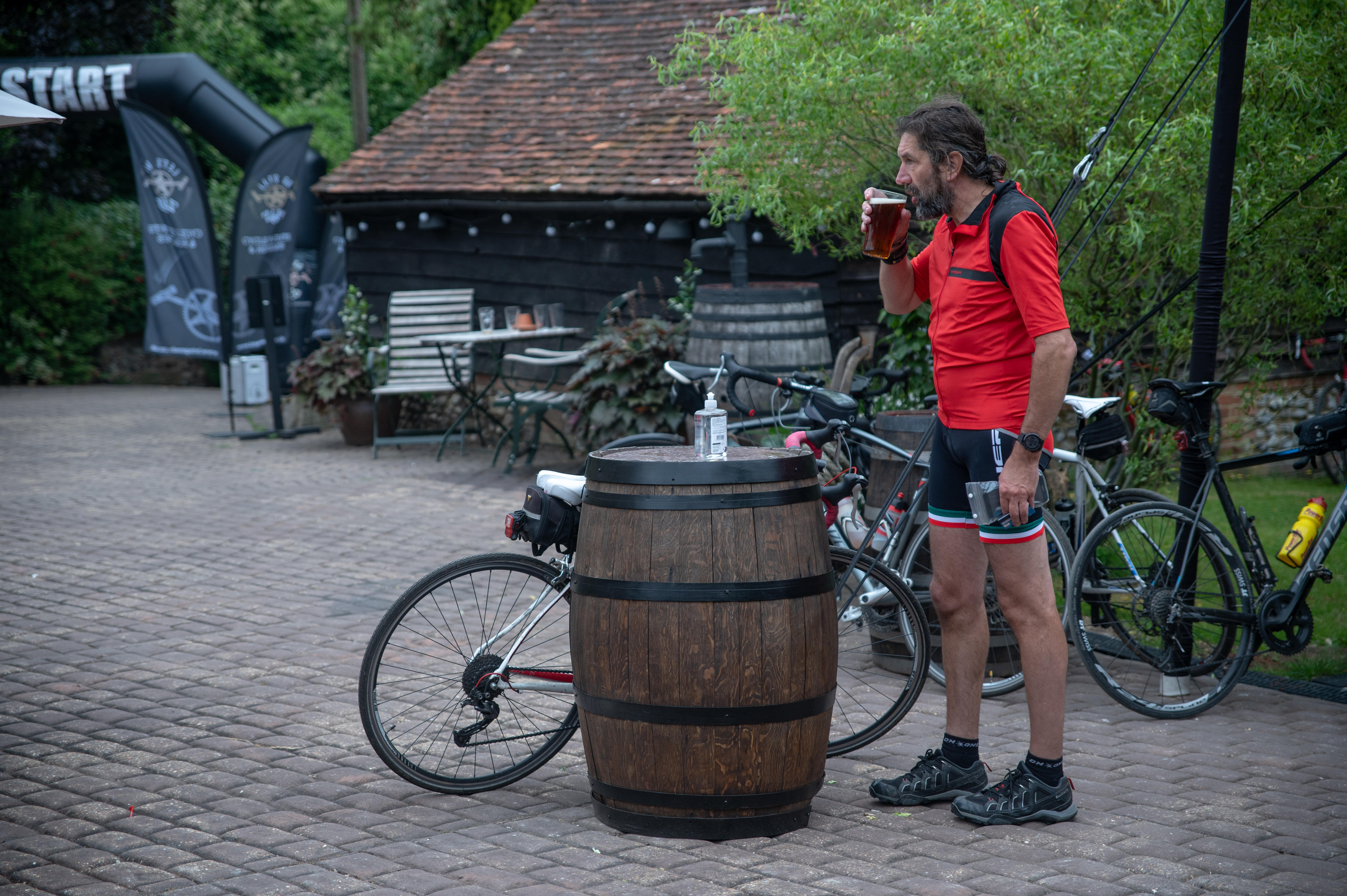 Chiltern Valley Winery and Brewery Sportive - 14th May 2023 - Oxfordshire
https://www.letsgovelo.co.uk/event/chiltern-valley-winery-brewery-sportive-14th-may-2023 
Wine, beer, bikes, what's not to love? This social-yet-adventurous event takes you through quintessential British villages at the heart of Oxfordshire, many of which were filming locations of staple British shows such as Midsomer Murders. The sportive has two distances (35 and 57 miles) and is designed to accommodate all abilities in a fun and relaxed atmosphere. After the event, the organisers run a barbecue and you'll have the opportunity to partake in the excellent local beer and wine.
The Superhuman Games - 10th June 2023 - Bristol
https://www.superhumansports.com/events/superhuman-athlete-pass  
If fitness, OCR and assault courses are your thing, the Superhuman Games are guaranteed to push the right buttons. Located in Bristol, the Games are celebrating their tenth anniversary in 2023. The challenge takes all-comers from a variety of fitness backgrounds such as crossfit, military and OCR fanatics. Set on one day with five different workouts to take on, the Superhuman Games is the ultimate test of your athletic capabilities.
Beach Ballistic - 5th of August - Aberdeenshire 
Scotland's only beach-based OCR course is truly exhilarating. Set up in a unique coastline landscape, Beach Ballistic is an OCR event like no other, including a dip in the North Sea. There are two distances available (8km and 16km) as well as a kids 8km course, taking you through the gruelling sand dunes of the Aberdeenshire coastline. With challenging terrain and temperatures, this event is a great test of your stamina and mental strength.
BONUS
Hackney Moves - 20th May - London
https://run.limelightsports.club/event/hackney-moves-2023
Set over 3 days, the Hackney Moves festival is an amazingly vibrant event including a half marathon and a 5km race. The iconic Hackney Half is a genuine must-attend staple of the running calendar. The route takes you through 12 canals and rivers, giving you a panoramic view of the Olympic park as well as passing through a carnival of sounds down Mare Street. We're regulars at this event and the atmosphere is always electric! 
So go on, grab your kit and go!