Organised Kit to enable you to perform at your best.
---
Each KitBrix bag can be zipped to another to form a rucksack, saving time in transition and travel to maximise your preparation. Perfect for race day and when you need to separate your wetsuit or swim gear from fresh clothes after a training session ready for the day.
Iconic Rugged Waterproof Base, unique zipping system, unmatched quality.
---
A rugged waterproof base protects your gear against the pool and outside elements time and time again meaning you don't have to worry about the rain, rocks or wind.

The inside of your KitBrix is durable with a double lined tarpaulin. Get it dirty? Just wipe clean after use or hose your KitBrix down.

Each KitBrix has a large, reinforced grab handle and padded shoulder strap for ultimate comfort on the go.
Reliable from Pool to Cool
---
From pool training sessions to icy lake swims, KitBrix won't let you down. Once your KitBrix arrives, insert your included KitBrix Swim Icon into the end of your KitBrix bag for organisation.

Need customised Icons for your Swim team? No problem. Email customerservices@kitbrix.com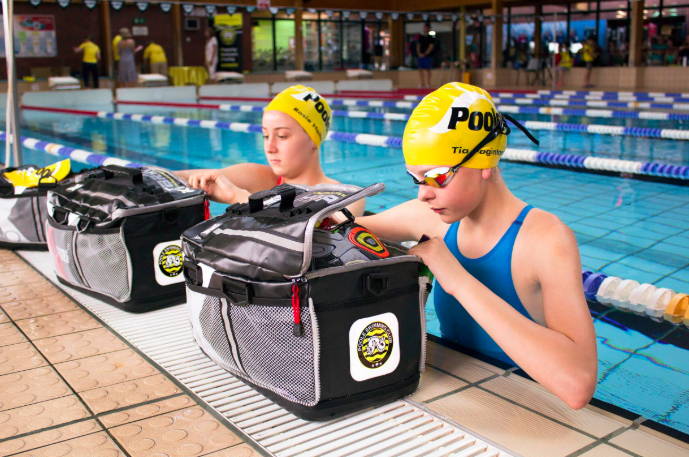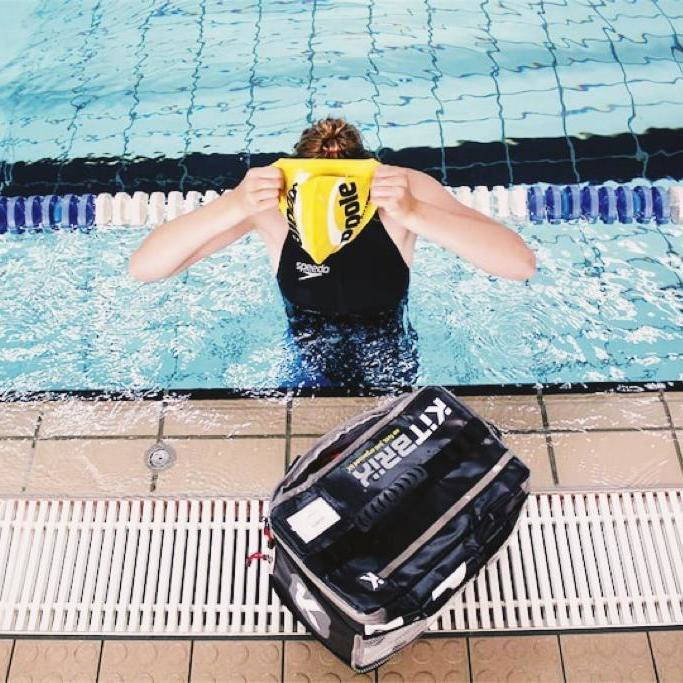 Swim Bag - Packing your KitBrix Bag